Faisal Karim Kundi meets KFW Development Bank Mission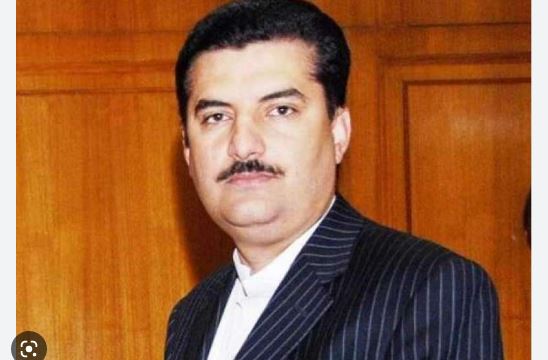 ISLAMABAD, NOV 25 /DNA/ – Special Assistant to the Prime Minister on Poverty Alleviation and Social Security Faisal Karim Kundi today met a three-member delegation of KFW Development Bank at the Ministry of Poverty Alleviation and Social Security. Secretary PASS Mr. Fakhar Alam was also present on this occasion.
During the meeting, Special Assistant Faisal Karim Kundi told the mission that 69 billion rupees have been distributed to 2.7 million flood-affected families under BISP by the Government of Pakistan.
While briefing about the various components of BISP, Special Assistant said that BISP is supporting pregnant women and children under two years of age in flood-affected areas with the support of WFP under the Nashonuma programme. 10000 scholarships have also been provided to deserving students under Scholarship programme.
KFW Technical Advisor Dr. Matthias Nachtnebel told the Special Assistant that KFW is working to rehabilitate people affected by climate change and natural disasters, and in this regard, the German government has assured financial support of 27 million euros.
Special Assistant Faisal Karim Kundi informed KFW Manager Health and Social Protection Ms. Anna Bryzoskaja Ms. Anna Berezovskaja that BISP wants to expand the scope of the BISP Nashonuma programme.
He said that cochlear implant surgery is also being done for deaf children through Health Protection Program with the support of Pakistan Bait ul Mal. KFW Mission appreciated the efforts of BISP for the welfare of backward classes and assured to work with BISP in future.