ECC approves 64,000 metric tons wheat for TDPs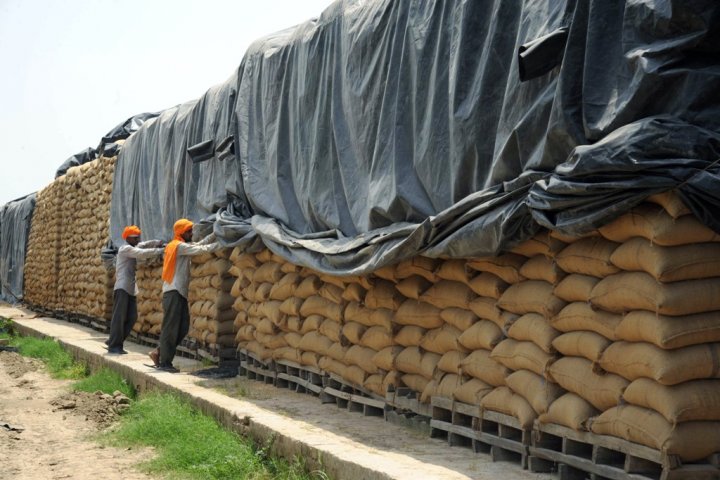 ISLAMABAD, 29 OCT (DNA) – The Economic Coordination Committee of the cabinet has approved provision of 64,000 metric tons of wheat to the United Nations World Food Programme for Temporary Displaced Persons of FATA and Khyber Pakhtunkhawa.
The meeting of the Committee was held in Islamabad on Thursday with Federal Minister for Finance Senator Mohammad Ishaq Dar in the chair. The ECC considered and gave approval for the provision of 64,000 Metric Tons of Wheat to the United Nations WFP for TDPs of FATA and KP. The said quantity costing Rs. 2.569 billion will be distributed till December 2015.
ECC also granted approval of the extension of 0.3% reduced rate of withholding tax on non-filers up to 7th November, 2015. It was further decided that in the event that the National Assembly extends the Income Tax Ordinance 2015, the reduced rate will remain applicable till 15th November 2015.
The Committee also considered the proposal of Federal Board of Revenue for introducing a 10% Regulatory duty on the import of cotton yarn and grey and processed fabrics of cotton. The Chairman FBR informed the Committee that the proposal was based on extensive consultations with the relevant stakeholders. The Committee approved the proposal.
ECC also approved the issuance of revised GoP guarantees of up to Rs.37,650 million for 425MW Nandipur Power Project. The guarantee have been issued to a syndicate of local banks (HBL, NBP, UBL, Askari bank, Bank Alfalah and BoP), against their financing for the project. The revision of guarantees will enable the syndicate to extend the period of financing facility till 1st June 2016. ECC also granted approval for the issuance of sovereign guarantee against financing facility of PKR 18 billion for Thar-Matyari Transmission Line project. The project will transmit electricity produced from Thar Coal based 1200MW power plant to the national grid.
ECC granted approval for extension of GoP gurantees for Rs. 15 billion term financing facility from the National Bank of Pakistan for Power Holding (Private) Limited. The guaranteed facility has been in place for the last two years and its tenor has been extended for another two years.
ECC also approved provision of sovereign gurantees for establishment of letters of credit for setting up of two1000-1200MW (gross) Combined Cycle Power Plants at Haveli Bahadar Shah, Dist Jhang and Balloki, Dist Kasur. DNA