Diplomats, politicians bid farewell to Philipp Kauppert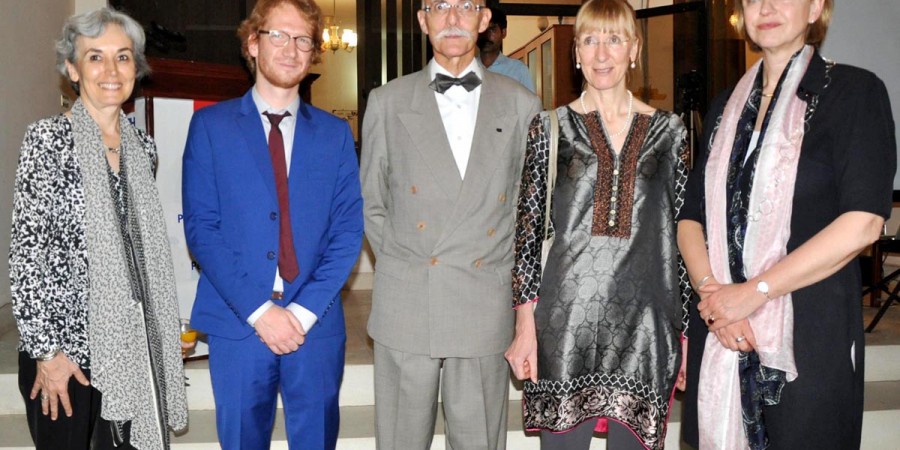 ISLAMABAD, 20 May, (DNA) – A German political foundation Friedrich-Ebert-Stiftung with more than 100 offices worldwide who have been working in Pakistan marked its 25 years of successful work in Pakistan on promoting democracy, social justice, strengthening the social dimension of economic development and international dialogue on peace.
It was also the day when the current country representative Philipp Kauppert was leaving the country and the new director Rolf Paasch was welcomed by the civil society organizations in Islamabad.
German ambassador Ina Lepel was also present on the occasion who emphasized on the importance of Pakistan-Germany bilateral relations.
While giving his key remarks about FES work in Pakistan, Senator Hasil Bizenjo said that South Asia is one of the most volatile regions in the world and FES has been one of the prominent think-tank who provides a platform to improve bilateral relations and support multilateral cooperation through civil society dialogues on Pak-Afghan and Pak-India relations which builds trust and lasting networks among key stakeholders in the fragile region.
In his farewell words, the outgoing country representative Philipp Kauppert said that thanks to our work in Pakistan and within the region, I was happy to have the chance to travel a lot. After all, I have to say that this is an amazing country that never stops to surprise one while travelling around. From debating the security challenges in Quetta, Balochistan, to the situation of bonded labour in Punjab, from meeting political activists in Hyderabad, Sindh, to observing textile workers in Faisalabad.
The old towns of Peshawar and Lahore, the seaside ambiance in Karachi, the rough and impressing beauty of Gilgit Baltistan –  I really enjoyed travelling around this country, be it with our office car through Punjab, with the train through Sindh, with a propeller machine to Gilgit, walking over glaciers in the North, or riding my old vespa in Islamabad. Pakistan, I will deeply miss you, he added.
The event was widely attended by Christiane Kesper, Head of FES Division for International Development Cooperation, Jürgen Stetten, Head of FES Asia Department, parliamentarians, ambassadors, diplomat community, retired military officials, politicians, civil society representatives and media. =DNA
================