CPEC to create over 10,000 jobs for locals: Chinese ambassador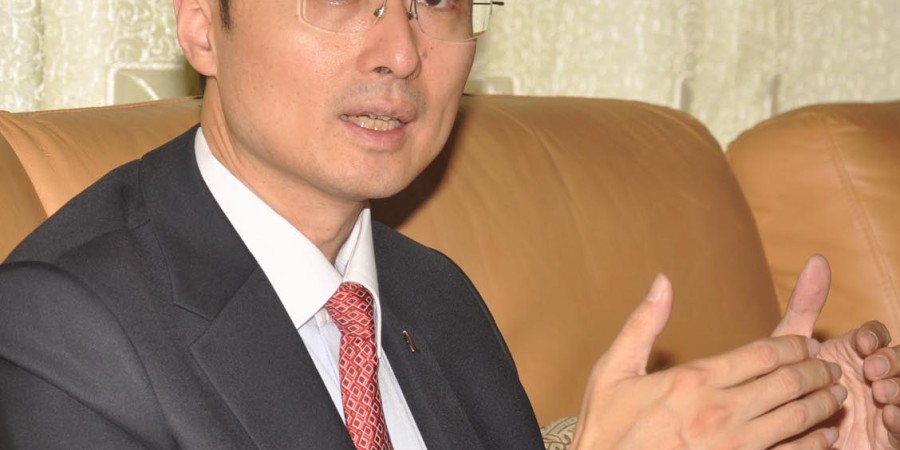 ISLAMABAD, JUL 30 (DNA) – Ambassador of People's Republic of China Sun Weidong has said CPEC will create over 10,000 jobs for Pakistani people adding the project will usher in new era of development.
He made these remarks while addressing a function arranged by Poverty Alleviation Alliance.
He said, China, Pakistan friendship is unique and unparalleled in the world. It is deeply rooted in the hearts of people of both countries. Many of you are interested in development of China and may I take this opportunity to briefly share with you some of the salient features of the Chinese economy.
According to the data recently released China's GDP has risen by 6.7 per cent which is 2.8 times of the world average and contributing 26 per cent to the world growth. China's GDP has surpassed 10 trillion US dollars.
China's trade now generates nearly 50 per cent of all Asian exports that is more that the exports of United States and EU combined. These figures show that China's economy is stable and progressing steadily.
He said we are also streamlining the administration delegating more powers and transforming government functions. We are also further reducing corporate tax and easing market access for private businesses.
"We are also promoting new technologies such as internet plus, big data etc.  China's economy now has entered new era. We are making it slim but healthier. So I can say China's economy has bright future".
The Chinese President in 2013 announced Belt and Road initiative. And over the past three years the Belt and Road initiative has progressed smoothly. It will not only promote regional connectivity but would also generate jobs for locals, he added.
China, Pakistan Economic Corridor (CPEC) is the major and pilot project of the Belt and Road initiative. It is also the main platform for substantial cooperation between China and Pakistan. Right now CPEC has entered into comprehensive implementation phase and making smooth and gratifying progress.
CPEC is delivering benefits to the people of Pakistan. According to the facts CPEC has created jobs for over 10,000 local people. More and more people would benefit from vocational training and overseas studies in China.
CPEC is a win win cooperation for both countries. It will deliver benefits to the whole region after completion. China duly recognized the role of the Pakistan government and the relevant ministries and department to advance CPEC. He also appreciated the role of Pakistan Army for providing the security to this project.
Smooth progress of CPEC has also greatly promoted people to people exchanges between the two countries. From early this year we are celebrating 65th anniversary of our diplomatic ties. We have successfully held a series of activities in this regard.
He said these activities have strengthened people to people contacts and mutual understandings between the two countries. "I assure you, we will continue these activities even in the coming days".=DNA
====================