Courts, not caretakers, to determine Imran's eligibility for polls: PM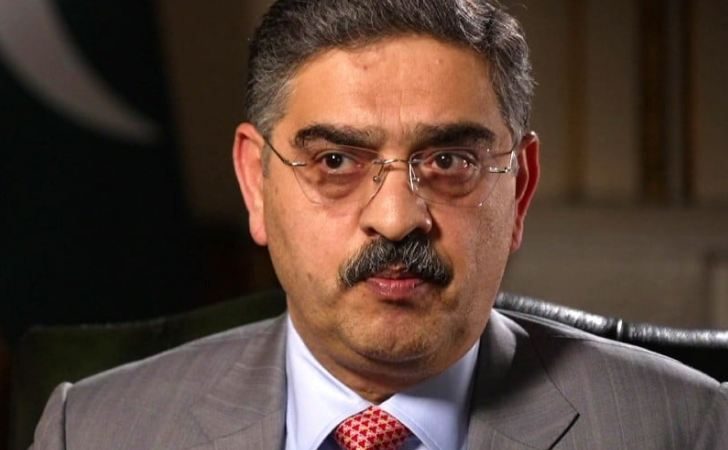 ISLAMABAD: Interim Prime Minister Anwaarul Haq Kakar has made it clear that the interim government would not possess the authority to decide on the eligibility of Pakistan Tehreek-e-Insaf (PTI) Chairman Imran Khan for the upcoming general elections if the courts legally bar him after exhausting all available legal options.
In an exclusive interview with BBC's HARDtalk during his visit to London, PM Kakar emphasised, "The fate of Imran Khan is not final at this point. There are judicial remedies available to him, and if all the legal avenues are utilised appropriately, then there is a possibility that he may be legally barred from participating in the electoral process, which is beyond the control of the caretaker government."
Regarding Pakistan Muslim League-Nawaz (PML-N) supreme leader Nawaz Sharif and President Shehbaz Sharif, PM Kakar reiterated that any individual being barred from participating in the elections would result from a judicial decision rather than an executive one. He clarified that as a caretaker prime minister, he lacks the authority to undo such decisions.
When asked about the possibility of Nawaz Sharif's arrest upon his return from London, he explained that law enforcement agencies would need to consider whether the three-time prime minister had protective bail or any other legal remedies available to him.
Read more: JIT finds Imran 'mastermind' of May 9 riots
In another interview with BBC Urdu, the prime minister stated that, in Nawaz Sharif's case, the law should follow its course as he had traveled abroad on a court order. He expressed his belief that PML-N leadership would prioritise participation in the elections over engaging in agitative politics and that he did not foresee any disruptive behavior if Nawaz were arrested.
PM Kakar clarified that while PTI as a political party was not barred from participating in the elections, individuals charged with offenses such as riots, vandalism, arson, and incitement to violence would be dealt with according to the laws of the land.
Regarding the treatment of PTI, he assured there would be no "harshness", but individuals involved in violence would face legal consequences. PM Kakar estimated that the number of people engaged in such behavior would be relatively small in comparison to the country's population.
Prime Minister Kakar reiterated his government's commitment to steering the country through challenging times and ensuring free and fair elections. He expressed confidence that the upcoming elections would meet all indicators of transparency.
Rubbishing Imran Khan's allegations against the military, PM Kakar said the same military worked hand in glove with PTI chief during his government and that he used to famously take credit for hybrid arrangements.
Also read: Imran nominated as prime accused in May 9 cases
Addressing the issue of terrorism, the prime minister acknowledged that Pakistan had lost over 90,000 lives in the war against terrorism and that the country had been left to deal with the aftermath once NATO and ISF left the region. He commended Pakistan's military and paramilitary forces for their remarkable efforts in combating terrorism.
Regarding the renewed terrorist attacks, PM Kakar attributed them to the surplus equipment left behind by the US and UK after the Afghanistan drawdown. He explained that the Afghan army, equipped with modern weaponry, saw their arms and equipment enter the black market following the withdrawal.
PM Kakar acknowledged that Pakistan was confronting the TTP on its soil, but he also noted that their asylum in Afghanistan contributed to the problem.
Regarding his government's economic priorities, he highlighted efforts to combat illegal currency trade and hoarding. Additionally, he stated that the government would proceed with plans to privatise state-owned entities such as Steel Mill, PIA, and power distribution companies.
He clarified that while the Election Commission of Pakistan (ECP) mandates holding elections within 90 days, Article 254 of the Constitution allows for actions beyond this period without being unconstitutional or illegal.