'Consultation with all parties done before election reforms bill approval'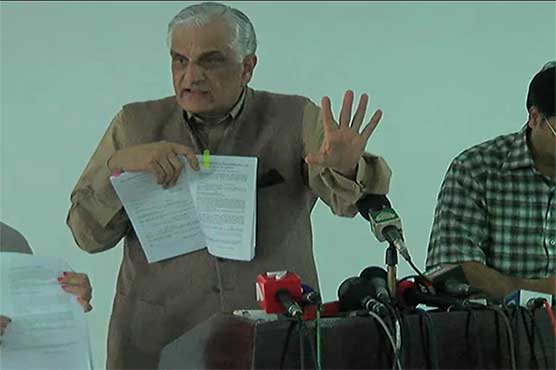 ISLAMABAD, OCT 03 (DNA) – Federal Minister for Law Zahid Hamid claimed on Tuesday that all opposition parties were included in the consultation process before approval of Electoral Reforms Bill.
Talking to media, the law minister told that opposition remained quiet during consultation sessions and spoke only after approval of the reforms from both Senate and National Assembly. He added that the column of Khatam-e-Nabuwat condition has not been excluded from nomination papers through these reforms, maintaining that his party cannot even think about doing so.
He said that there is no way that condition can be removed from the procedure and the PML-N government excluded no such paragraph. "Bill for election reforms has been passed after 40 years," he argued while stating that all political parties whether in power or opposition participated in the cause.