CJCsSC, Chinese CJSD discuss bilateral defence cooperation between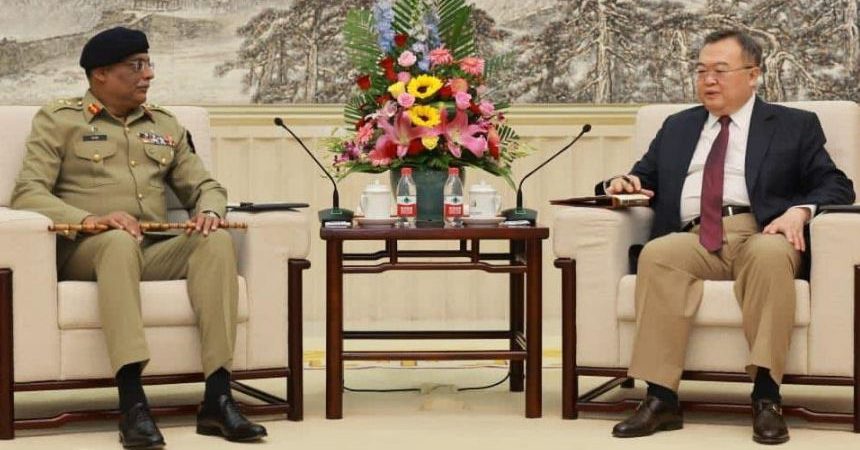 DNA
RAWALPINDI, JUN 21: General Sahir Shamshad Mirza, Chairman Joint Chiefs of Staff Committee (CJCsSC), is on an official visit to China from 18-22 June 2023 as head of delegation for Pakistan-China Defence and Security Talks.
During the visit, CJCsSC met Chinese Chief of Joint Staff Department, General Liu Zhenli. During the meeting both sides reviewed ongoing bilateral defence cooperation between China and Pakistan.
CJCsSC reiterated that Pakistan-China friendship is highly valued and deeply rooted in the hearts and minds of Pakistani people. He also said that not only have the military relations of the two countries withstood test of time, but also high-level cooperation in defense and training has progressed well.
CJCsSC also held wide-ranging bilateral meetings with high ranking civil and military dignitaries including Mr Qin Gang, Chinese State Councilor, Foreign Minister, Mr. Chen Wenqing and other key military & government officials.
Both sides re-affirmed commitment; that being "Iron Brothers" and "All Weather Friends", Pakistan and China would continue to forge deeper strategic ties.