Balochistan is rich in minerals, resources need to be used in a better way: Mir Behrooz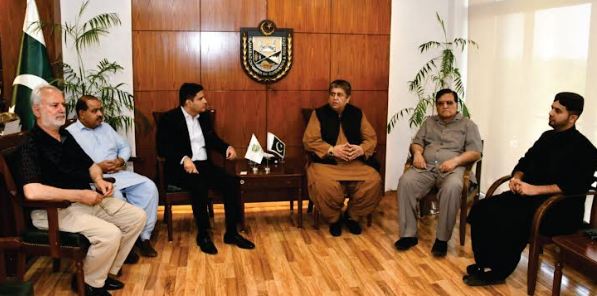 ISLAMABAD, JUN 21: /DNA/ – Pakistan's ambassador to Sudan Mir Behrooz Regi has said that Balochistan is a province rich in gold, gas and mineral resources. By utilizing these resources in a better way, the destiny of Balochistan as well as Pakistan can be changed .We need to work together to improve the security situation of Pakistan and take the country on the path of development and prosperity.
He expressed these views yesterday while meeting President of Islamabad Chamber of Commerce and Industry Ahsan Zafar Bakhtawari on the occasion of his visit to the chamber. He said that the civil war of Sudan is causing the destruction of a very sad and important African country. Within the city of Khartoum, thousands of innocent civilians have fallen victim to this war. We need to abandon the politics of division, hypocrisy and chaos in Pakistan and adopt the path of brotherhood, tolerance and dialogue, So that the country can move on the path of development and prosperity.
Speaking on the occasion, President Islamabad Chamber of Commerce and Industry Ahsan Zafar Bakhtawari said that Balochistan is the future of Pakistan. After the completion of Gwadar Port, Pakistan will be able to gain new importance in the entire region, this is the reason why anti-Pakistan forces are obstructing the way to bring peace and tranquility in Balochistan and Gwadar. He said that the armed forces have successfully fought these anti-national forces before and now under the leadership of Army Chief General Asim Munir today. The recent successes of Pakistan's security agencies are proof that subversives and enemies of peace will not be allowed to succeed.
We expect that Pakistan will soon come out of its current economic crisis and move on to the path of development and prosperity. He said that Sudan has great importance in the African region and the civil war there is very sad. The manner in which the embassy has evacuated our citizens in difficult situations is commendable. As an important country in the Islamic world, Pakistan should play a role in ending the civil war in Sudan through OIC and other international platforms.