CCP IMPOSES PKR 150 MILLION FINE ON Pakistan State Oil PSO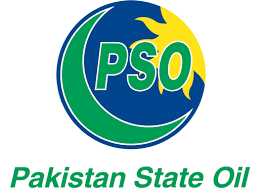 ISLAMABAD, 6 DECEMBER 2016: The Competition Commission of Pakistan (CCP) has imposed a penalty of PKR 150 million on Pakistan State Oil (PSO) for running deceptive marketing campaign for its products, "Premier XL" petrol and "Green Plus" diesel in violation of Section 10 of the Competition Act, 2010.
The CCP bench that passed the order comprised of the Chairperson Vadiyya Khalil and Members Dr. Shahzad Ansar and Ikram Ul Haque Qureshi.
Earlier, CCP conducted an inquiry after receiving a complaint wherein it was alleged that since 2003/2004 the PSO has been deceptively claiming that the use of its products "Premier XL" and "Green Plus" results in more mileage and improved performance of vehicle's engine due to use of various additives and is environment-friendly.
The inquiry further revealed that in 2012/2013, the PSO discontinued the use of such additives, however, the names of the products and the marketing campaign including the associated branding/insignias launched alongside the products in 2003/2004 remained in place to-date.
The order states that during the hearings, PSO could neither provide any scientific basis for making the claims in the first place nor did it stop making the claims when it stopped mixing the additives in 2012/2013. These claims led consumers to believe that the fuel they were purchasing was superior to others and, therefore, harmed competition in the market.
In addition to imposing the penalty, CCP has also directed PSO to immediately cease the use of 'Green' and 'Premium' in all its branding and marketing materials, and to make appropriate changes within thirty (30) days to remove the impression that its fuel products are premium and environmentally friendly.
CCP has further directed PSO to inform the general public regarding the discontinuation of the use of additives in the products through appropriate clarifications in all English and Urdu dailies for a period of one (1) week and file a compliance report with the Registrar of the Commission within a period of forty-five (45) days from the date of issuance of this order.