Bilateral trade between Pakistan and Brunei unsatisfactory: FPCCI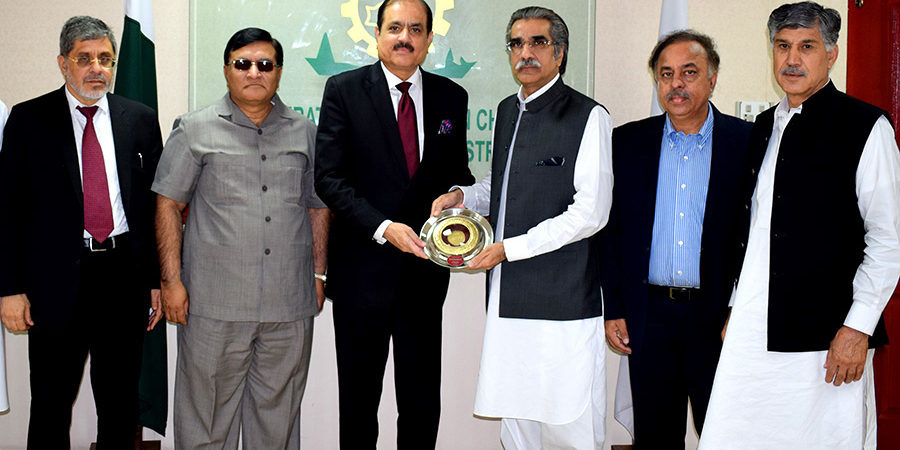 ISLAMABAD, SEPT 11 (DNA) -The Federation of Pakistan Chambers of Commerce and Industry (FPCCI) on Sunday said relations between Pakistan and Brunei are cordial but the volume of trade in unsatisfactory which must be enhanced.
Business community will fully cooperate with the government to improve trade ties between the two brotherly nations, said Abdul Rauf Alam, President FPCCI.
This he said while talking to Pakistan's High Commissioner-designate to Brunei Gen (Retd) Tariq Rasheed Khan. Secretary General UBG Zubair Tufail, VPs of FPCCI Zafar Bakhtwari and Riaz Khattak, Chairman Coordination Malik Sohail and others were also present on the occasion.
Abdul Rauf Alam said that per capita income of Brunei exceeds that of USA and that their businessmen are investing around the world including China while we have to do efforts to lure them to Pakistan.
He said that both the countries have established a joint investment company while the last meeting of joint economic commission was held in 2008 which is discouraging.
The President FPCCI said that business-to-business (B2B) contacts were important to increase bilateral trade between Pakistan and Brunei.
Rauf Alam assured that exchange of trade delegations between the two countries would definitely boost bilateral trade and we would arrange a visit to Brunei as early as possible.
At the occasion Secretary General UBG Zubair Tufail said that Pakistani textiles, mango and rice are very popular there but cost of transportation is discouraging exports.
He said that Pakistan can easily fulfil demand of Labour in the brotherly country which will reduce unemployment and country will earn foreign exchange.
Specking on the occasion, Gen. Tariq Rasheed Khan said that he will ensure exchange of trade delegations while a Pakistan Week would be held soon in which FPCCI and all the business chambers would be invited.
He said that Pakistan and Brunei would have to make joint efforts to strengthen their economic ties, as despite having excellent relations, the volume of mutual trade is very small.
Pakistani entrepreneurs could initiate joint venture with their Brunei counterparts in various sectors. It is high time for the joint business ventures, the High Commissioner-designate added.
Pakistan and Brunei are members of Organisation of Islamic Cooperation and maintain cordial diplomatic relations based on historical affiliation which are set to grow with time.=DNA
===============