Belarus National Library Is ready for closer cooperation with Pakistan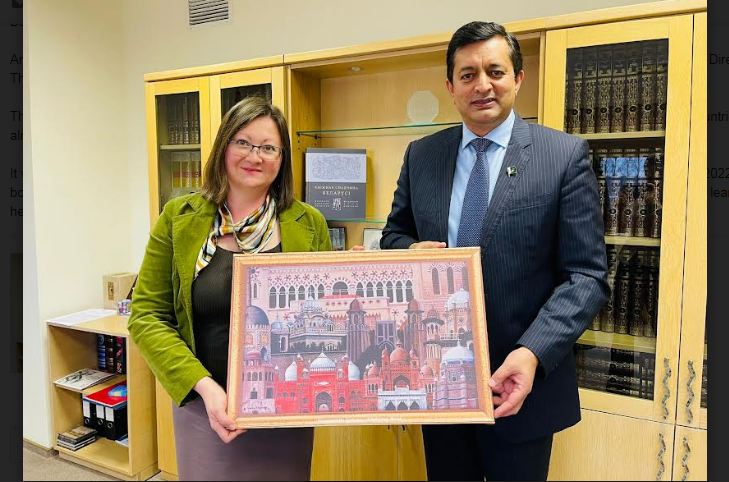 MINSK OCT 30: Ambassador of Pakistan to Belarus Sajjad Haider Khan visited the National Library of Belarus and held a meeting with its Director General Ms. Oksana Knizhnikova on 27 Oct. The meeting was also attended by the Head of the Social and Cultural Center of the Library Ms. Radmila Bukach. 

The parties discussed the possibilities of cultural projects and collaborations between the National Libraries of the two countries during 2022 in the framework of the MOU already signed between the National Libraries of the two countries in 2015.

It was agreed to arrange an Art Exhibition of Pakistani Artistes dedicated to the Independence Day of Pakistan in August 2022. The DG also assured to allow opening of a book corner for Pakistani books both in English and Urdu with digital cataloging, so that Belarusian readers will be able to learn more about Pakistan, its culture, traditions and heritage.