Baghdad offers to mediate between Saudi Arabia, Iran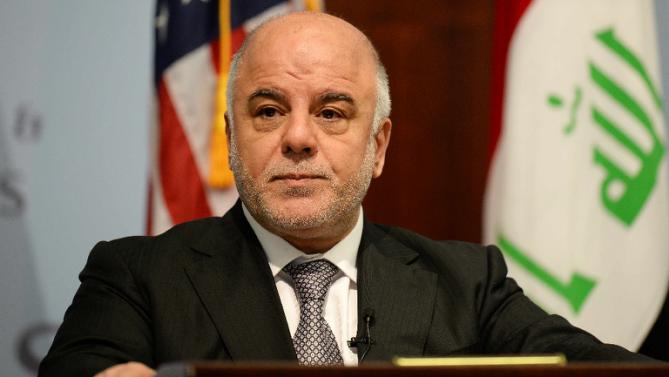 TEHRAN: Iraq on Wednesday offered to mediate between Saudi Arabia and Iran after tensions soared following the kingdom's execution of a Shia cleric and attacks on two Saudi diplomatic posts in the Islamic Republic.
The standoff has seen Saudi Arabia sever diplomatic ties with its longtime regional rival and could hinder efforts to resolve the conflicts in Syria and Yemen, where Riyadh and Tehran back opposite sides, as well as affect the implementation of the Iran nuclear deal.
Iraqi Foreign Minister Ibrahim al-Jaafari proposed mediation during a news conference in Tehran, but also referred to the execution of Sheikh Nimr al-Nimr as a "crime".
Saudi Arabia and its allies say al-Nimr was found guilty of terrorism charges, and that condemnations of the execution amount to meddling in Riyadh's internal affairs.
Iraq has undertaken a delicate balancing act amid the latest regional turmoil.
The Shia-led government in Baghdad relies on Iranian help to battle the militant Islamic State (IS) group, but is also trying to repair ties to oil-rich Saudi Arabia, which last week sent an ambassador to Baghdad for the first time in 25 years.
Speaking alongside Iranian Foreign Minister Mohammad Javad Zarif, al-Jaafari said Iraq's place in the heart of the Middle East allows it to play a role in trying to "alleviate tensions".
"This responsibility has been given to us and we have been active from the early moments to lessen tensions to prevent a disaster from happening that could affect the entire region," he said.
Back in Iraq, however, thousands of Iranian-backed Shia militiamen marched in Baghdad and across the south to protest the execution of al-Nimr. Qais al-Khazali, the head of the powerful Asaib Ahl al-Haq militia, gave a speech in the southern city of Basra in which he called on Baghdad to cut diplomatic ties with Saudi Arabia, expel the newly arrived ambassador and boycott Saudi goods.
Russia also has offered itself as a potential mediator, though it's unclear whether Saudi or Iranian officials have responded to the proposal.
Zarif, meanwhile, blamed Saudi Arabia for exacerbating the situation.
"We have treated these actions with magnanimity and nobleness but unfortunately our neighbour, Saudi Arabia, did not respond to it properly," he said. "The process of provoking tension must be stopped."
Iran's President Hassan Rouhani accused the Saudi government of fanning strife between Shia and Sunni Muslims and creating "an Islamaphobic atmosphere" in world opinion, according to a news release from Iran's United Nations Mission.
At a Cabinet meeting Wednesday, Rouhani also accused the Saudis of providing money and weapons to "terrorists", carrying out airstrikes in Yemen, and obstructing "the victory of Iraqi and Syrian governments", the release said.