Sri Lankan High Commissioner presents his credentials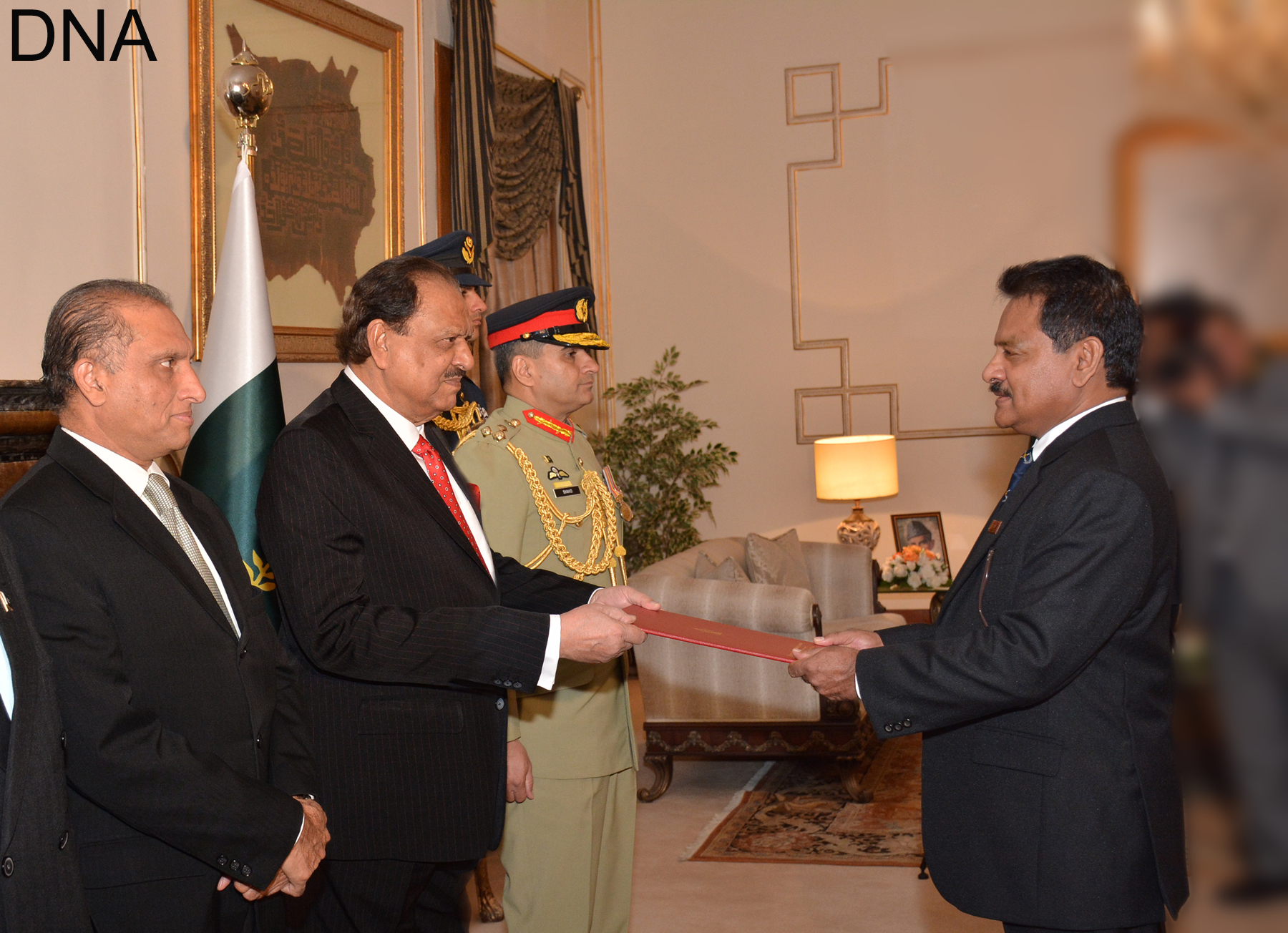 ISLAMABAD, JAN 07 (DNA) -Major Gen. (R) Jayanath Lokuketagodage, the new Sri Lankan High Commissioner toPakistan, presented his credentials to President Mamnoon Hussainat the Aiwan-e- Sadr on Thursday.He is a versatile committed dedicated and an experienced senior retired Sri Lanka Army officer, served35 years in the Sri Lankan army since 1980.In his professional career he was Commander of Security forces Headquarters, Brigade Commander, 553 Brigade, Centre Commandant, Sri Lanka Sinha Regiment and Commanding officer, United Nation Peace keeping in Haiti.
He has achieved several military awards including Rana Sooora, Uththama Seva Padakkama, (High level Military achievements). He has gone through defence and strategic studies in several foreign countries.He held the postof Chairman Sri Lanka Wrestling Federation.
Major Gen. (R) Lokuketagodage, conveyed the warm greetings and best wishes from President Maithripala Sirisena and Prime Minister Ranil Wickremasinghe for President's personal good heath , happiness & wellbeing and for the continued progress and prosperity of the people of the Islamic Republic of Pakistan.
The president reciprocated warm greeting and best wishes and noted that the existing relations between Pakistan and Sri Lanka will be progressingin every field. Forthcoming high level visit will be further strengthening our relations in coming year.
Soon after presenting his credentials, Major Gen. (R) Lokuketagodagetold that he assumes charge at a momentous period in the bilateral relations between Sri Lanka and Pakistan where the both counties enjoy relations very warm and friendly.
Maithripala Sirisena, Presidentof visited Pakistan in April this year and Prime Minister Nawaz Shrif will visit to Sri Lanka in coming week will further enhance our bilateral relations. I will do my best to further promote and expand this historical and progress connection between our two countries.=DNA
============