At least 19 killed, dozens injured as heavy rains lash KP, Punjab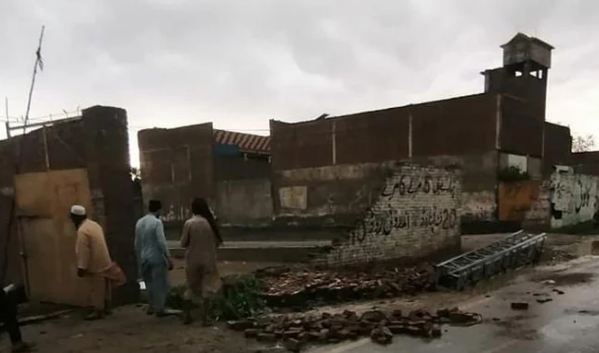 At least 19 people were killed and dozens were injured after heavy rains and thunderstorm hit several parts of Khyber Pakhtunkhwa and Punjab on Saturday.
In Bannu district of KP, at least 11 deaths and 73 injuries were reported in roof and wall collapse-related incidents.
Meanwhile, at least 5 people were killed and over 10 others wounded in Lakki Marwat district in wall collapse incidents.
Hospital sources said four children and a woman were among the victims.
The Rescue 1122 official said that all stations of their Rescue 1122 in KP are on alert to deal with any untoward incident.
He said relief activities continued as due to heavy rain, roof collapses occurred at many places in Lakki Marwat Bannu and other parts of the province.
He disclosed that Rescue 1122's search and rescue operations are ongoing as all the injured are being shifted to the hospital after providing medical aid on the spot.
KP caretaker Information Minister Barrister Feroze Jamal Shah, in a statement, said that a high alert had been issued in the hospitals of the affected districts.
He said the interim government was in contact with the authorities of the affected areas.
Similarly, heavy rains along with strong winds battered several parts of Punjab including Sargodha, Gujranwala, Faisalabad and other districts.
In Chan village of Khushab district of the province, three girls died after a wall of their house collapsed due to torrential rains.
At least 10 people were injured in rain-related incidents in Gujranwala district.
Heavy rains and strong winds also disrupted electricity supply in many areas.
Heavy rain with thunderstorm was also reported from Azad Jammu and Kashmir's (AJK) Nakyal city and its suburbs.