American actor McLellan wishes to work as Asad Umar's replacement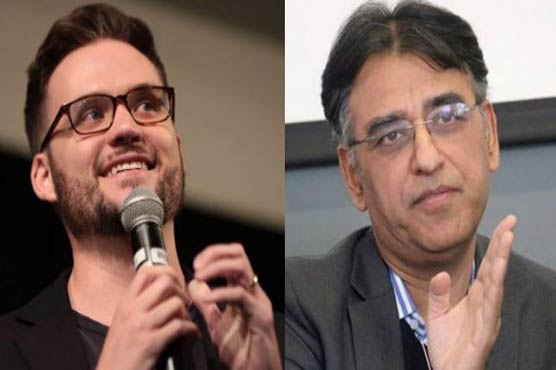 ISLAMABAD (DNA) – American comedian Jeremy McLellan on Thursday expressed wish to work in place of Pakistan Tehreek-e-Insaf (PTI) leader Asad Umar as finance minister.
The comedian took to Twitter and posted, "Sad to hear of Asad Umar's resignation as Finance Minister." But I will do my best as his replacement, he added.
Earlier following the change in portfolios of ministers, PTI Member National Assembly (MNA) Asad Umar quitted as the finance minister of Pakistan.
The PTI leader said that he conducted a detailed meeting with Prime Minister Imran Khan after his proposal of reshuffling of the cabinet.
"I convinced the premier to allow me to step down from the cabinet," he said. "I thank Imran Khan for inviting me to join PTI and to put his trust in me. My support will always be PTI which will make naya (new) Pakistan.