Ambassadors briefed about PM visit to Russia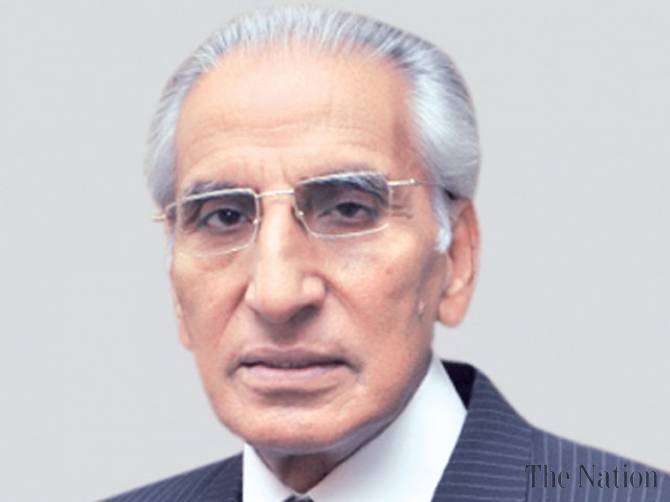 ISLAMABAD, JUL 14 (DNA) -Special Assistant to the Prime Minister on Foreign Affairs Syed Tariq Fatemi gave a briefing on Tuesday to the Ambassadors of P-5 countries, EU, and Deans from various regions including Ambassadors of Argentina, Kazakhstan, Romania, Bangladesh, Thailand and Egypt, on the recent visit of the Prime Minister to Ufa.
He informed the Ambassadors that the decision at the Summit to grant Pakistan full membership of the Shanghai Cooperation Organisation, was a welcome development. In his statement at the Summit, the Prime Minister greatly appreciated the support extended by the member states to Pakistan's full membership of the Organisation. Pakistan has always made substantive contribution for regional peace, security and development as Observer of SCO.
SAPM briefed the envoys on the Prime Minister's bilateral meetings, on the sidelines of the SCO Summit.
The Prime Minister met President Xi Jinping. The Chinese President warmly recalled his recent visit to Pakistan. Both the leaders expressed satisfaction at the progress on projects under China-Pakistan Economic Corridor (CPEC). They agreed that early and effective implementation of the CPEC was a key priority for both countries.
The Prime Minister congratulated the Russian President on the successful conclusion of the Summit. He thanked President Putin for the gracious hospitality extended to the Pakistan delegation. Both the leaders expressed satisfaction at the upward trajectory in the bilateral relations, and agreed to deepen cooperation in all fields of importance.
In his meeting with President Ashraf Ghani, the Prime Minister underscored Pakistan's strong interest in a stable, peaceful and prosperous Afghanistan. Both sides expressed satisfaction at the increasing cooperation between the two countries in all areas of importance.
The Prime Minister also held a cordial meeting with Prime Minister Narendra Modi. Both agreed that India and Pakistan have a collective responsibility to ensure peace and development. To do so, they are prepared to discuss all outstanding issues.
Tariq Fatemi also briefed the Ambassadors on the Prime Minister's participation in the Outreach Session of the leaders of the BRICS (Brazil, Russia, India, China and South Africa) countries, SCO Member and Observer States, Eurasian Economic Union members, and Turkmenistan. He also delivered a statement on the occasion.=DNA
===============