Two suspected Al-Qaeda operatives arrested from Sargodha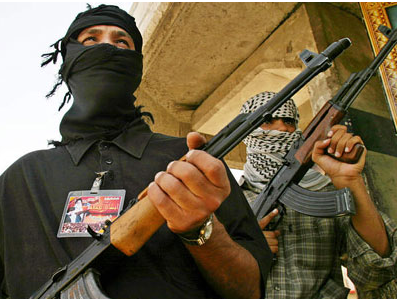 LAHORE: Police on Saturday arrested two suspected Al-Qaeda operatives in Sargodha who were allegedly planning attacks during Muharram processions, said police officials.
Security officials also claimed that the two had trained in Afghanistan.
Law enforcement officials recovered a large cache of arms and ammunition, which included five hand grenades, 37 RPG rounds, suicide vests, seven Kalashnikov assault rifles, and 695 bullets.
"Police has been carrying out raids in various areas of Punjab on the directives of Punjab Inspector-General Mushtaq Ahmed Sukhera to ensure security for the mourners," said Sargodha Regional Police Officer Zulfiqar Hameed.
The Counter-Terrorism Department (CTD) of Sindh Police arrested nine suspected terrorists from Karachi on Friday and recovered bombs, suicide jackets, hand grenades and 30 bore pistols from their possession.
After receiving details regarding the planned activities of terrorist outfits in the city during Muharram, a team headed by CTD head Raja Umer Khattab was set up, a press release by CTD stated.
The team discovered that suspected terrorists and alleged members of Al-Qaeda in the Indian Subcontinent (AQIS) and Lashkar-i-Jhangvi (LJ) were planning on employing suicide jackets, hand grenades, bombs and carrying out target killings in Karachi, the CTD said.