Mobile phone services suspended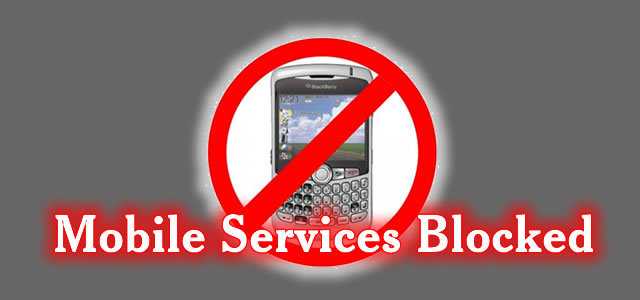 ISLAMABAD, NOV 21, (DNA) – The mobile phone services in several cities of Sindh including Karachi have been suspended today due to security concerns on Chehlum of Hazrat Imam Hussain (R.A).
Sources said the measure is taken on the strong recommendation of intelligence agencies and PTA has been taken into confidence on it.
Cellular phone services will remain unavailable in Sindh from 12:00 noon to 10:00pm while in Gilgit-Baltistan the ban will be effective from 12:00 noon to 6:00pm.
The mobile services will also remain suspended in four districts of Khyber Pakhtunkhwa that include Peshawar, Kohat, D.I Khan and Tank.
Meanwhile, ban has also been imposed on pillion riding in Karachi for two days (November 20 and 21) as part of security measures for the Chehlum of martyrs of Karbala.
Karachi police have detained at least 100 citizens and over 50 motorcycles are taken into custody across the city for violating this ban.=DNA
================