Wall Street scion Caspersen gets four years in prison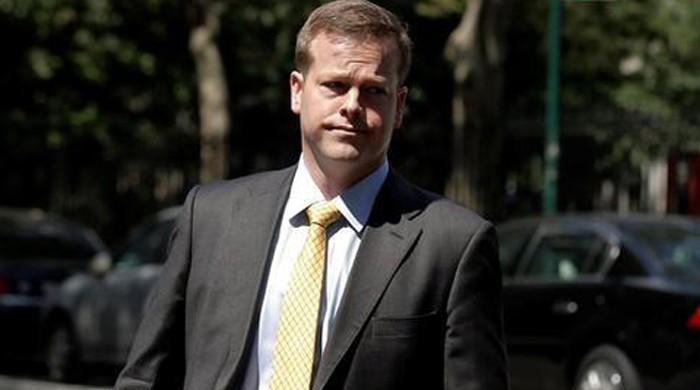 NEW YORK, (DNA) : Former Wall Street executive Andrew Caspersen was sentenced on Friday to four years in prison for engaging in what prosecutors say was a Ponzi-like scheme to defraud investors including family members and friends out of $38.5 million.
Caspersen, who worked at a unit of investment banker Paul Taubman's PJT Partners Inc before his arrest in March, was sentenced by US District Judge Jed Rakoff in Manhattan after pleading guilty to charges including securities fraud.
Prosecutors had sought up to 15-2/3 years in prison for the Princeton University and Harvard Law School graduate, saying in court papers he had for 18 months "shamelessly exploited the confidence his victims placed in him."
But his lawyers urged Rakoff to consider what they said was the mitigating cause of his crime, a "pathological" gambling addiction that led Caspersen, 40, to fraudulently obtain millions of dollars to engage in risky options trading.
Caspersen, the son of late Wall Street financier Finn M.W. Caspersen, had worked at Park Hill Group since 2013. The advisory firm was spun off from private equity group Blackstone Group LP last year and is now part of PJT Partners.
Prosecutors said beginning in November 2014, Caspersen tried to defraud over a dozen investors including family members and friends by claiming he would use their funds to make loans to private equity firms, generating annual returns of 15 to 20 percent.
Instead, prosecutors said he used the $38.5 million he raised to make options trades, to pay earlier investors and to replace more than $8 million he misappropriated from Park Hill, which Caspersen said during his July guilty plea he used for gambling.In total, he attempted to raise more than $150 million, prosecutors said.
His victims included a foundation affiliated with hedge fund Moore Capital Management and one of the fund's employees, who together were cheated out of $25 million, prosecutors said.
He was arrested in March at a New York airport after returning from a family trip to Florida. Just before that, he had drafted a suicide note to his wife and letter to creditors saying he was "deeply ashamed," court papers said.The case is US v. Caspersen, U.S. District Court, Southern District of New York, No. 16-cr-00414.