Kashmir Council EU supports upcoming "Million March" in Brussels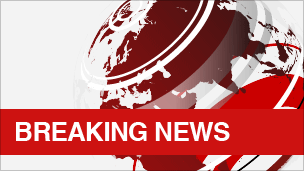 BRUSSELS, October 18 (DNA): Chairman Kashmir Council Europe (EU), Ali Raza Syed
on Tuesday
said, "We support upcoming "Million March" in Brussels, the capital of Belgium. The protest march led by former AJK Prime Minister Barrister Sultan Mahmood Chaudhary against Indian atrocities in Indian Held Kashmir (IHK) would be held at the European Headquarters on
27th October
."
Ali Raza Syed further said, "We appeal the Europe based Kashmiris, Pakistanis and their sympathisers to participate in the protest demonstration in the capital city of Belgium."
Chairman Kashmir Council EU issued a statement from Brussels while commenting on the situation in IHK said, situation became more severe in occupied Kashmir in last consecutive 100 days.
Security forces use brute force on peaceful people in IHK, who were protesting against Indian brutalities. The people are demanding their right to self-determination and International Community should pressurize India to respect aspirations of the people of Kashmir.
He added that abuses of rights of the Kashmiris should be a matter of serious concern for the international community specially United Nations and the community should take immediate notice of the situation in order to stop the bloodshed in IHK.
It is important to mention that in last 100 consecutive days, the Indian forces have martyred more than 100 innocent and helpless people of Kashmir, injured over 15,000 with scores in critical condition and several hundred blinded due to the use of pellet guns, including children and women.