3 Afghan nationals arrested in car theft case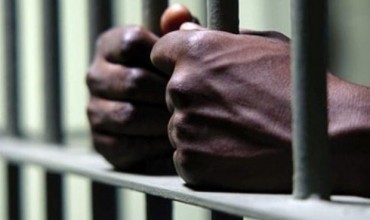 ISLAMABAD: Anit-Car Lifting Cell (ACLC) of Islamabad police has busted gang of three Afghan nationals after police encounter in area of Sabzi Mandi police station involved in stealing cars, a police spokesman said.
He said that senior police officials assigned the task to SP (Investigation) to arrest those involved in car theft incidents. Two special teams headed by DSP Ghulam Muhammad Baqir were constituted which  included ASIs Nadir Ali, Mian Nur Ullah, Habib Ullah, Constables Abdul Rauf, Nishat, Nisar Khan,  Allah Dad and others.  One of the team was conducting checking at IJP road near Toll plaza picket when it signaled to stop a car (ICT-DD-447) having five occupants.
Two persons came out of this car and started straight firing on police team while police succeeded to overpower  three others in retaliatory action.  The nabbed persons have been identified as Nabi Ullah alias Chirah, Zareef and Nawab residents of Afghanistan.
During the preliminary investigation, it was revealed that fake number plate  (ICT-DD-447) was placed on this car stolen from New town area while it has original registration number ICT-CW-166). They also confessed their involvement in several car lifting incidents in Rawalpindi and Islamabad while police team has been constituted for arrest of other absconding criminals.
Another police team succeeded to bust another five-member gang involved in selling cars in KPK after hiring them. The nabbed persons have been identified as Ameen alias Bila, Sajid, Khalid alias Jangi, Yahya Khan and Khalid while police also recovered Toyota Hiace (LES-2288) from them hired from G-9 Markaz in Margallah police area.
IGP Islamabad Tahir Alam Khan has appreciated this overall performance and directed all police officials to take effective steps to control car lifting incidents.