0.35 million Pakistanis suffer from stroke every year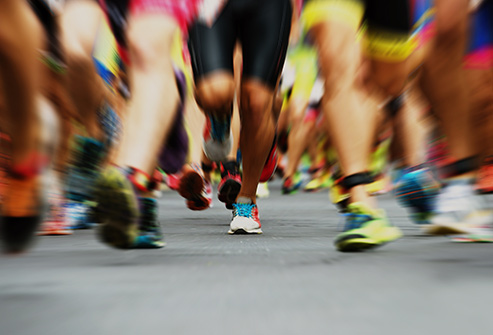 ISLAMABAD, 29 OCT, (DNA) – Leading neurologists at Shifa International Hospital (SIH) on Saturday said that worldwide 15 million people experience a stroke each year; 6 million of them do not survive. 85% of all people who have suffered from a stroke live in low and mid-income countries. The overall stroke incidence rates in low to middle income countries exceeded that of high-income countries by 20%. Stroke is the leading cause of disability and the second leading cause of death globally for people above 60. Stroke can happen to anyone at any age. It affects everyone: survivors, family and friends, workplaces and communities.
They were addressing to a public awareness seminar organized by Shifa International Hospital in connection with world Stroke Day. The day is being celebrated all over the world to disseminate essential life-saving information and share knowledge about actions and lifestyle behaviors that could avert the assault of stroke. "Stroke Is Treatable" was a theme selected by World Stroke Organization. A large number of people from different walks of life attended the seminar.
Consultant Neurologist SIH Dr. Maimoona Siddiqui said that it is a non-communicable disease that attacks 15 million people worldwide every year and claims a life every six seconds. It happens when the blood supply to part of a person's brain is cut off. Without blood, brain cells can be damaged or die. This damage can have different effects, depending on where it happens in the brain. It can affect the body and mobility, speech as well as how a person thinks and feels. Stroke is the number two cause of death and a leading cause of disability globally. Stroke also increases the risk of dementia.
Dr. Maimoona said that 350,000 Pakistanis suffer from it every year. Mortality ranges 11-30%, 118,545 lives (Females 61,289 – Males 57,256). 80% of all strokes are preventable and to reduce your risk for it, follow Life's Simple 7 rules  that includes Check your blood pressure, Eat healthy, Exercise, Lose Excess Weight, Reduce Blood, Lower Cholesterol, and Don't Smoke. She described in detail the role of an individual, community and the government in caregiving and treatment of stroke patients. He briefly described the clinical presentation and risk factors, importance of educating general public and purpose of organizing such events. Stroke claims lives of nearly six million people each year, she said.
Consultant Neurologist SIH Dr. Raja Farhat Shoaib discussed the epidemiology, causes, sign, symptoms and management. She said hypertension (high blood pressure), diabetes high cholesterol, smoking, orally chewing tobacco and heart diseases are leading causes of stroke. "Patients with hypertension have 8 times greater chance of having a stroke."
He informed that speech difficulties, ataxia (difficulty in walking), facial weakness, vertigo (room spinning around you), double vision and numbness on the face/arm/leg and extremity weakness are a few symptoms of this deadly neurological disorder. "There is no pain associated with it," Dr. Farhat said. If you have stress, habit of high salt intake and family history then you are at risk, he stated.
Consultant Neurologist SIH Dr. Waseem Tariq stressed that you should know your personal risk factors: high blood pressure, diabetes, and high blood cholesterol. Be physically active and exercise regularly. Maintain a healthy diet high in fruits and vegetables and low in salt to stay a healthy state. Keep blood pressure low. Avoid cigarette smoke. If you smoke, seek help to stop now and learn to recognize the warning signs and how to take action, he stated. =DNA