Pak, China relations 'shining example' of friendship: Foreign Minister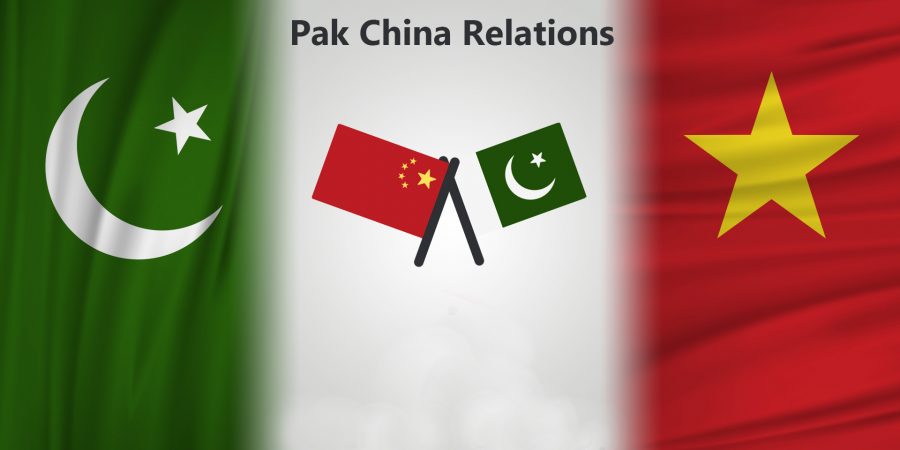 ISLAMABAD, JUL 20 (DNA) – Mr. Henry Tillman, in a comprehensive presentation made on the Belt and Road Initiative (BRI) and the China Pakistan Economic Corridor (CPEC) at the Ministry of Foreign Affairs on 20 July 2018, outlined the impressive successes and milestones achieved by CPEC. Mr. Tillman, Chairman and Chief Executive Officer, Grisons Peak Investment Bank, UK, is an authority on BRI & CPEC and other Chinese economic initiatives the world over.
The event which was hosted by Foreign Minister Abdullah Hussain Haroon, was attended inter alia by Minister for Finance, Dr. Shamshad Akhtar; Minister for Law and Justice Syed Ali Zafar, Ambassador of People's Republic of China to Pakistan, HE Yao Jing, CEOs of Chinese Companies and senior government officials.  A large number of members of Islamabad's think tank community and academia also participated.
In his remarks at the occasion, Foreign Minister Abdullah Hussain Haroon said that Pakistan-China relations were a shining example of win-win cooperation. He commended President Xi Jinping's visionary Belt and Road Initiative and CPEC as the flagship project of BRI.He stressed that CPEC had added a practical dimension to the strategic partnership between the two countries. Through its energy and infrastructure projects, CPEC has already started yielding dividends for Pakistan.
Agreeing with the Foreign Minister, Mr. Tillman highlighted the successes of BRI and CPEC projects and their economic impact. He said that CPEC was benefiting Pakistan in practical terms especially in the energy and infrastructure sectors. Several power projects had been completed and a number of roads had been built. Many projects in energy and infrastructure were in completion phases. CPEC would generate 800,000 jobs.
Mr. Tillman also highlighted the expected positive spillover impact of BRI and CPEC on FDI from other countries, as well as development of Pakistan's construction, manufacturing, tourism and e-commerce sectors. He focused on the tremendous opportunities to be made available through the Special Economic Zones, which were already attracting international interest and could act as catalysts for accelerated economic and industrial growth.
Appreciating the success of CPEC, Tillman opined that in comparison to other BRI corridors Pakistan had done well in fast tracking CPEC, due to which negativity about Pakistan was dissipating, many major companies were coming to Pakistan, revenue was being generated and new opportunities for investment were opening up.
President Xi Jinping had shown his full confidence in Pakistan by committing to invest more than US $ 60 billion through CPEC. He stressed that Pakistan had the gift of being ahead of everyone else involved in BRI.
The event is part of Ministry of Foreign Affairs' ongoing efforts to highlight the positive impact of CPEC on Pakistan's economy and its importance for regional connectivity.