Zaheer Abbas vows to promote cricket in Pakistan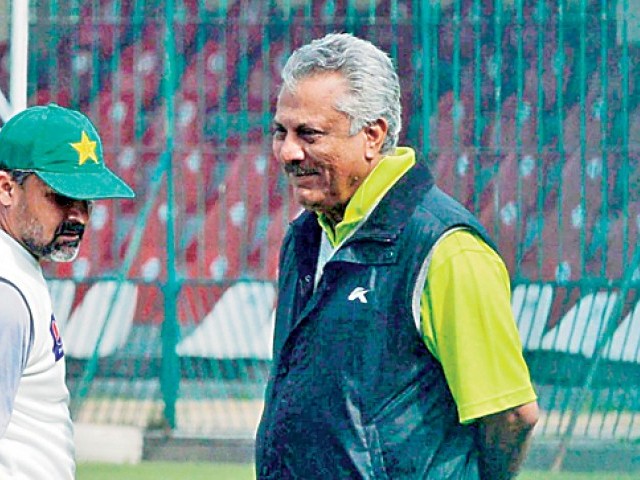 HAMBANTOTA: Legendary batsman and president of the International Cricket Council (ICC), Zaheer Abbas, has vowed to keep cricket 'alive' in Pakistan by using his position to convince member countries to tour the country.
In May this year, Zimbabwe became the first Test team to tour Pakistan since terrorist attacks on the Sri Lankan team bus in Lahore in March 2009, suspending all international cricket in the country.
But Abbas, one of Pakistan's most prolific batsmen, was hopeful of Sri Lanka would return to the country after Zimbabwe's historic visit.
"The time will come when our neighbours will come. I am hoping especially that Sri Lanka would come," Abbas told media on the sidelines of Pakistan's ODI series against Sri Lanka where he was invited as a special guest by the Sri Lankan board.
"We've been very close to each other in every department. If a gesture comes from them I will be very happy.
Abbas admitted that his post as the president of cricket's governing body had limitations but pledged to use his relationship with other cricketers to help Pakistan.
"Openly I can't but by talking and trying to convince the ICC members maybe. Obviously everybody is there to listen to you. If I am speaking to them as a cricketer they will.
"Zimbabwe coming is a good change but why is it that Pakistan is the only country where international cricket is not being played? Take an example of Sri Lanka – when they were going through a bad time we used to come and play here.
"You should not try to let cricket die in Pakistan. Our job is to spread cricket all over the world that's why we have new members and we always encourage them."
Abbas is the third cricketer after England's Colin Cowdrey and West Indies' Clyde Walcott to hold the post of ICC president.