ATC permits MQM leader Qamar to receive treatment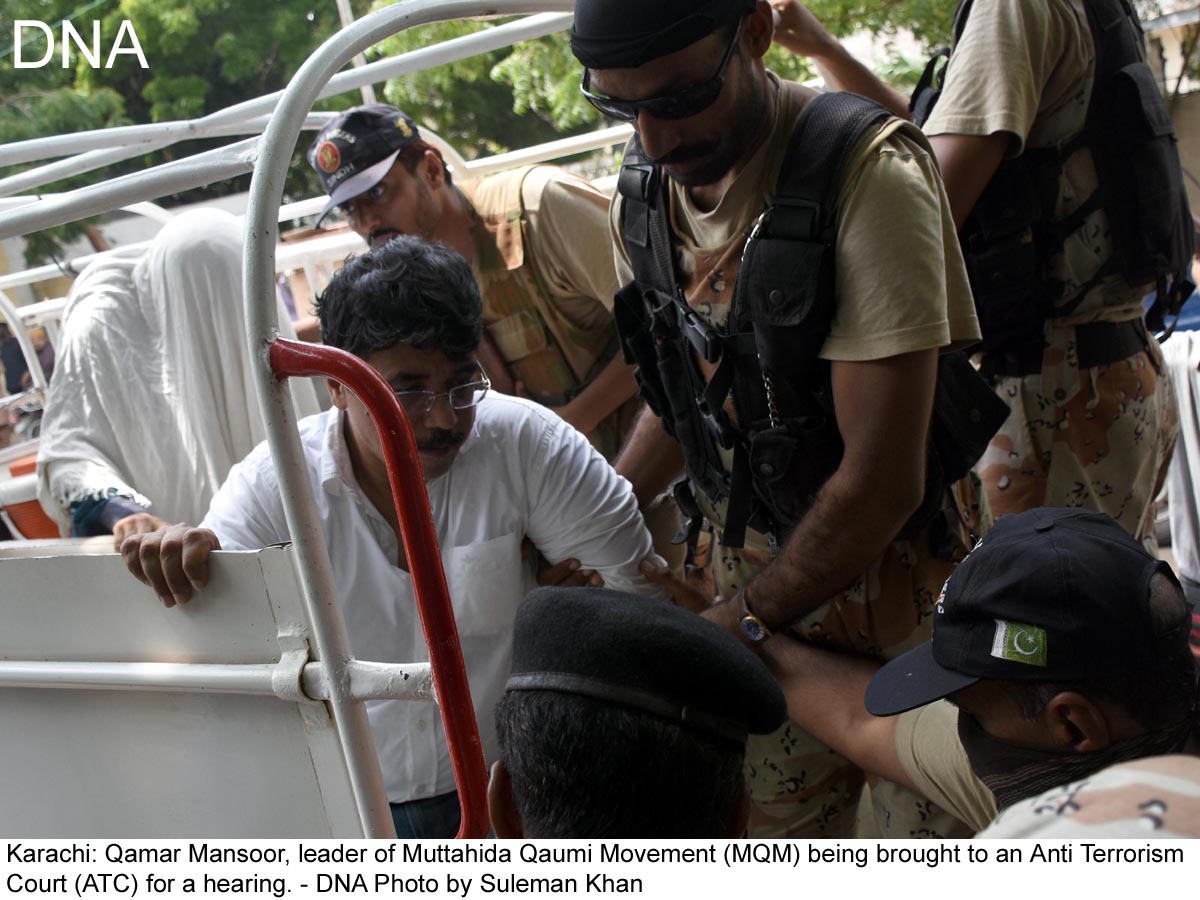 KARACHI: Muttahida Qaumi Movement (MQM) leader Qamar Mansoor, who was earlier sent on a 90-day preventive detention in Rangers custody, has been granted permission by an anti-terrorism court (ATC) to receive medical treatment at a private hospital.
The MQM activist will receive treatment at his own expense. Last week, when Mansoor was presented at ATC-II, he was seen limping as two Rangers personnel helped him walk up to the courtroom.
During the hearing, his counsel Advocate Shaukat Hayat moved an application requesting that Mansoor be provided medical treatment at two private hospitals as doctors there had records of his ailments.
Rangers' counsel had opposed Mansoor's application, saying it should be dismissed.
Mansoor had informed the presiding judge that he had suffered from kidney and spinal problems for the past 16 years, and that his condition was worsening during the detention, he complained of displacement of the spinal cord and blood in his urine.
A Rangers' law officer intervened and said that medical treatment was being provided to the detainee in his special cell.
The ATC judge said that unless medical reports were furnished in court, an order allowing medical treatment at a private hospital could not be passed.
A medical report, however, has not been placed in court yet, and the decision to allow medical treatment was made on the basis of Mansoor's application.
Qamar Mansoor and Rabita Committee in-charge Kaiful Warah were detained by the Rangers in a pre-dawn raid on the party's Nine-Zero headquarters earlier this month.
The two were apprehended for "arranging and facilitating" what Director-General Sindh Rangers Major-General Bilal Akbar called "hate speeches against peace of Karachi".