Yemen to send its students for higher education in Pakistan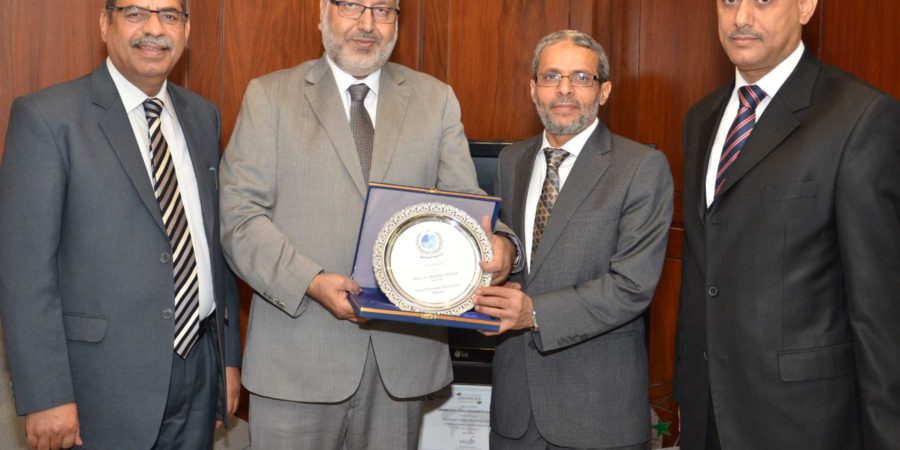 ISLAMABAD, NOV 02 (DNA) – Mr. Mohammed Motahar Alashabi, Ambassador of Yemen to Pakistan visited Higher Education Commission (HEC), Pakistan and called on Dr. Mukhtar Ahmed, Chairman, HEC.
Talking to the Chairman, the Ambassador admired the progress made in the higher education sector in Pakistan and took keen interest in the initiatives taken by HEC for promotion of higher education.
He also expressed a desire to send Yemeni students to acquire education in Pakistani universities.
The Chairman shared the achievements made by HEC since its inception in 2002. He revealed that owing to the struggles of HEC, the access rate has remarkably increased and the number of higher education institutions has reached 180.
He said HEC follows the policy of no compromise on quality of education which is why quality of education has been improved. He added that HEC emphasizes relevance of research in view of national requirements.
He also informed the Ambassador about increase in the number of PhDs in the country in addition to various faculty development programmes to improve teaching standards.
He assured the Ambassador of full cooperation in facilitiaing Yemeni students to come to Pakistan and acquire education in higher education institutions.
"We will welcome students from Yemen," the Chairman said. He also assured him that HEC will extend full cooperation in placement of Yemeni students in universities.
He maintained that a one-window operation will be launched with the support of authorities concerned so as to make visa processing easy for foreign students desirous of studying in Pakistan.
The Ambassador was accompanied by Mr. Ahmed Kaid A. Al-Odaini, Charge d'affaires, Yemeni Embassy, Islamabad.=DNA
=============