World considers Pakistan as part of the solution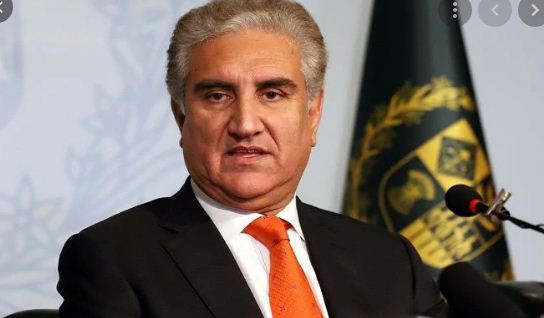 Says he is not privy to any development regarding deployment of UN troops in the region
Ansar M Bhatti
ISLAMABAD: Foreign Minister Shah Mahmood Qureshi has said the world considers Pakistan as part of the solution and not part of the problem when it comes to a peaceful and negotiated solution of the long-standing Afghanistan imbroglio.
The foreign minister said this while addressing a press conference on Friday.
He further said, Pakistan would always want a peaceful Afghanistan and therefore be part all efforts meant towards this goal. He added, Pakistan is all agog to work with the stakeholders in order to achieve early and lasting peace in Afghanistan.
To a question about Turkish role in Afghanistan, the foreign minister said, Turkey as coalition partner wants to retain its role in the Kabul airport management. Things are at early stage now and we are waiting for the Turkish authorities to come up with plans in this regard. He made it clear Taliban they have to see the reaction of Taliban as well regarding Turkish plans of having control of the Kabul Airport.
FM Qureshi added, he was not privy to any development regarding deployment of peace keeping troops in the region.