Won't allow anyone to meddle in family affairs: Shahid Afridi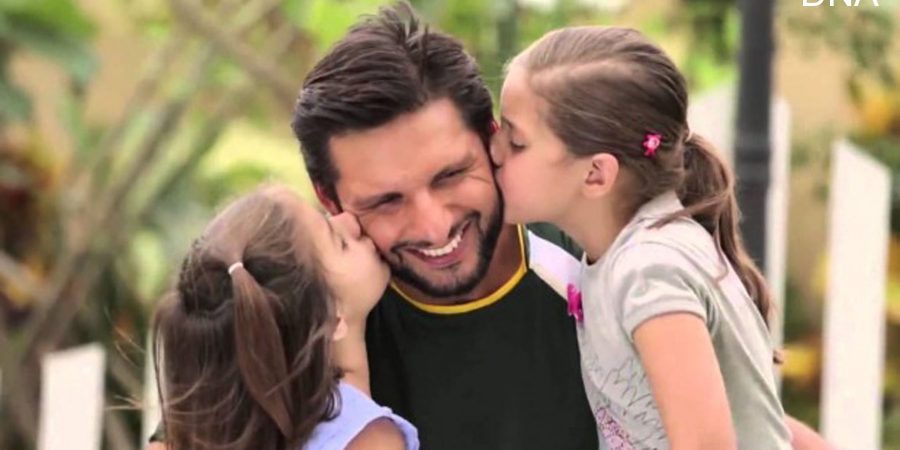 LAHORE (DNA News) – After being lambasted by critics over his remarks of not allowing his daughters to play outdoor sports, former Pakistan all-rounder made it clear that he will not allow anyone to take decisions regarding his family or his daughters.
Talking to a private news channel, Shahid Afridi said, "I am their father and I know what is right for them"I am a Muslim. I am a Pathan. My family has some values. I know what my daughters want to do. One of my daughters wants to join me in running my foundation and it is my desire as well, second wants to become a designer, third wants to go to the Army Public School and College.
"They like to play cricket but only at home. I allow my daughters to do whatever they want but indoor and wearing a veil as my religion teaches me that. A woman's jewelry is her veil.
"I believe home is the school for children and parents are their teachers. Once their strong foundation is laid, they are able to differentiate between the right and the wrong, and understand that the correct path for them is to follow their parents.
"I will definitely give my daughters the freedom to explore their talents. No girl in my Pathan family had made a speech on stage before, but my daughter did.
I urge all to allow their children to do whatever they want as this is their talent and I always support that."
Shahid Afridi also clarified his remarks over the cooking of women cricketers. "I had said on a lighter note that our girls cook good food, as the team's position was still uncertain at that point. I now discuss cricket whenever I get a chance to meet them. I recently tweeted for Sana Mir as well over her achievement."
Let it be known that Shahid Afridi had written in his autobiography, "It's for social and religious reasons that I've made this decision regarding my daughters not competing in public sporting activities and their mother agrees with me."
"The feminists can say what they want; as a conservative Pakistani father, I've made my decision," he had added.