I will show Nawaz how to respond to Modi: Imran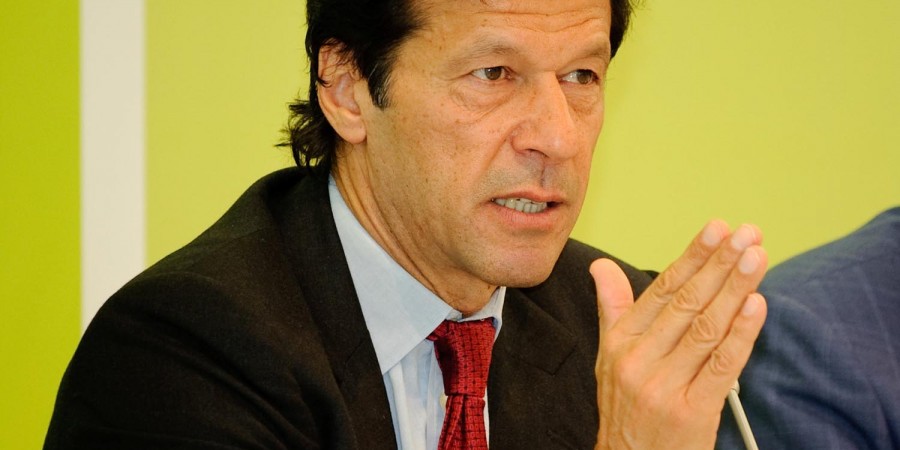 LAHORE: Following Indian aggression on the Line of Control that killed two Pakistani soldiers, Pakistan Tehreek-i-Insaf (PTI) Chairperson Imran Khan on Thursday told reporters he will respond to Indian prime minister Narendra Modi during his Raiwind March.
"Initially I had to give a message to Nawaz Sharif, but tomorrow I will send a message to Modi too," the cricketer-turned-politician said, adding that the march will go ahead as scheduled, despite the LoC incident.
"People from all over Pakistan should participate in the march to display unity," PTI chief said.
"I will show Nawaz Sharif how to respond to Modi."
Hitting out at what he said was Prime Minister Nawaz Sharif's "inability to govern", Imran said: "Gen Raheel is representing the nation."
"Whenever we talk about taking to the streets, the government starts to warn us about possible terror attacks," the 63-year-old said.
"We will go to Raiwind today as well."
'Raiwind not anyone's father's property'
Earlier in the month, Khan announced that the party's Raiwind march would take place on September 30.
"Raiwind is not anyone's father's property," he said, addressing a party convention in the capital.
Opposition leader in NA Syed Khursheed Shah had earlier said, "We will never support the idea of staging a demonstration outside the residence of any opponent."
The PTI, in a last-ditch attempt to get opposition members on board, rejected the idea that the protest will take place outside the prime minister's Jati Umrah residence.
Pakistan Peoples Party and PTI appeared to be on the same page regarding the Panama leaks and had expressed their intention to take to the streets several times.
The protest in Raiwind will be the biggest in history of Pakistan, Imran claimed.
The PTI chief warned of a violent clash if anyone tried to create hurdles in the protest.
"Nawaz and Shahbaz, both will be responsible in case of any mishap," Imran maintained.