Wife of slain customs officer probing Ayyan files petition in court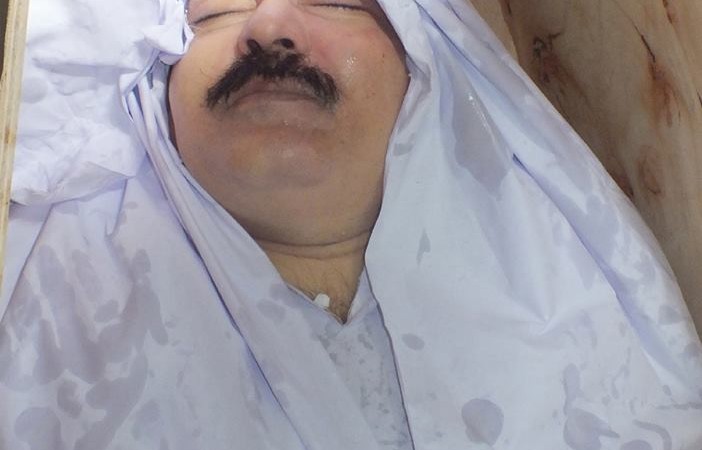 RAWALPINDI, 12 MAY  (DNA) –  Wife of the slain customs officer probing supermodel Ayyan filed a petition which stated that her husband was a central witness in the currency smuggling case.
According to details, Saima Ijaz, the wife of slain customs Sub Inspector Chaudhry Ijaz, filed a petition with the Sessions Court on Thursday pertaining to supermodel Ayyan's currency smuggling case. The proceeding was held in the court of District and Sessions judge Khalid Naveed Dar.
The petition stated that Chaudhry Ijaz was killed while Ayyan's money laundering and currency smuggling case was going on. The slain customs officer's wife also alleged that the police had not recorded her statement even though one year had elapsed since the murder of her husband neither had any progress been made in regarding the murder of her husband.
The district and sessions judge accepted her petition and summoned the Station House Officer (SHO) of Waris Khan police station along with the records of the case on May 13.
Chaudhry Ijaz was the investigating officer who was probing supermodel Ayyan after she had been charged with currency smuggling and money laundering. Ayyan had been caught by airport security from the Islamabad airport in March last year when more than USD 500,000 were found from her luggage, as she was about to bound a Dubai-bound flight.
The supermodel was sent to Adiala Jail where after being imprisoned for four months, she was released on bail. Sub inspector Chaudhry Ijaz was shot dead by unknown armed assailants outside his house in Qasimabad. He was rushed to the Benazir Bhutto Hospital where he succumbed to his wounds. DNA