Who sends the critical poetry guy with the delegation of the PM to Tajikistan visit, Waheed Ahmed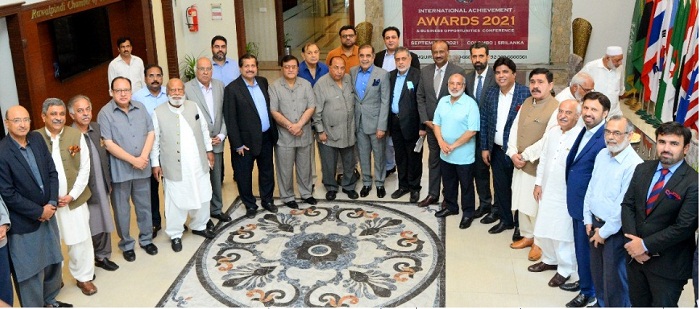 KARACHI, 24 Sep.2021 : The business community of Pakistan has objected to the person accompany the official business delegation during the Tajikistan visit. Patron-in-Chief of PFVA and Former Vice President FPCCI Waheed Ahmed who is also present at the business forum accompanying the delegation of Pakistan demanded a full investigation on who Khalid Amin, Chancellor of Indus University got authorized to visit and accompany the official delegation. He further said that it must also be inquired that why Khalid Amin act irresponsibly and start poetry on the apex business forum of both countries, the PM had to intervene and change the topic, but his irresponsible act had damaged the image of the Pakistani Business Community. Waheed Ahmed further added that the occasion was to discuss serious business matters.
He said, Chancellor of the Indus University and the uncle of Nasir Hayat Maggoo, President of the FPCCI, recited nonsense poems ignoring the occasion, in his twee, he said that the delegates and hosts were also amazed of his awkward act. Khan intervened and diverted the talks to economic and trade ties, after which the unrest subsided temporarily and the business forum moved forward in full swing. The members of the delegation urged the Ministry of Commerce and related departments to take special care of eligibility and political affiliation for joining the delegation for overseas trips. At a time when Pakistan New possibilities are emerging, especially in the Central Asian states. Pakistan cannot afford such a move at a major trade forum that would call into question the thinking and practices of the Pakistani business community. The Ministry of Commerce should Investigate the involvement of all irresponsible persons and prevent such incidents to occur in the future.