We need to promote values of tolerance to achieve religious harmony: PM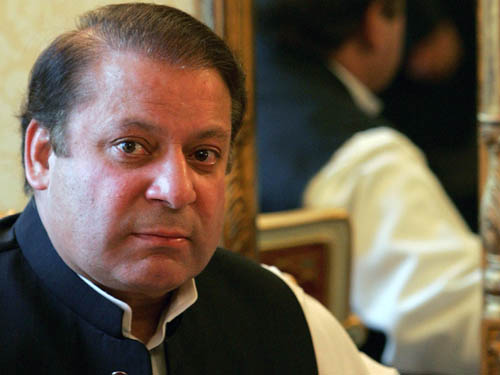 ISLAMABAD, 24 AUG (DNA) – A delegation led by Dr Syedna Mufaddal Saifuddin, Head of Dawoodi Bohra Community called on Prime Minister Muhammad Nawaz Sharif at PM House on Wednesday.
Welcoming Dr Syedna Mufaddal Saifuddin, the Prime Minister said that his visit to Pakistan will help in promoting social and cultural relations amongst the people. The Prime Minister highlighted the role of Ulema and religious scholars for achieving interfaith harmony amongst the followers of various sects. ''We need to promote the values of tolerance, patience and mutual respect to achieve our shared objective of peaceful co-existence and religious harmony'', underlined the Prime Minister.
The Prime Minister said that Bohra community living in Pakistan has contributed immensely towards the national development; especially in the enhancement of trade activities in the country. The Prime Minister added that their contributions in the social sector including education and health are also commendable.
His Holiness Dr. Syedna Mufaddal Saifuddin said that Bohra community living in Pakistan has proven itself to be an asset by contributing towards the progress and development. He complimented the Prime Minister for the government's untiring efforts which have resulted into improved economic situation in Pakistan.
He also lauded the government for bringing peace and stability to the country. ''Our community will work along with fellow Pakistanis with renewed vigour and commitment to better serve the country, said Dr. Syedna Mufaddal Saifuddin. DNA