Voting under way in Presidential election in Uzbekistan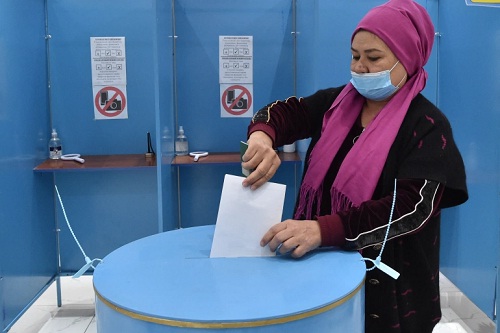 Ansar M Bhatti in Tashkent
Tashkent : Voting is underway in Central Asian Uzbekistan's presidential election Sunday, with incumbent Shavkat Mirziyoyev facing no big opposition but plenty of challenges as he bids to reform the ex-Soviet country.   Mirziyoyev has been credited for launching what he calls a "New Uzbekistan", ending a decades-old system . He came to power in 2016 after the death of Islam Karimov, who ruled Uzbekistan for 27 years.
A large number of foreign observers, journalist, members of the civil society have been invited to monitor the presidential election. A sizeable group comprising prominent personalities is also in Tashkent to monitor the elections.
The new leader presided over an unprecedented boom in foreign tourism in the country that borders Taliban-controlled Afghanistan and counts China and Russia among its partners.
Voting across the landlocked country of 34 million people began at 8:00 am local time and will last until 8:00 pm).
Under his rule, Uzbekistan has strengthened traditional relations with Beijing and Moscow, while welcoming back international organisations and media outlets imov.