Uzbek President visit to Pakistan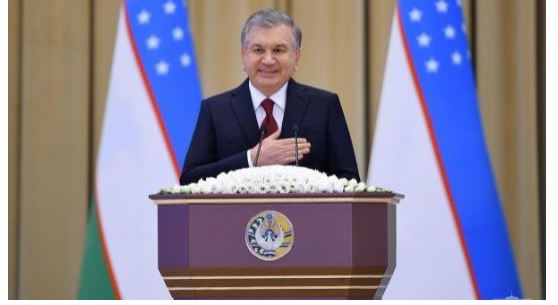 At the invitation of Prime Minister Imran Khan, the President of Uzbekistan Shavkat Mirziyoyev will pay a State Visit to Pakistan from 3-4 March 2022. The President will be accompanied by a high-level delegation, comprising the Foreign Minister, other members of the Cabinet, senior government officials, and business and media personnel. This will be the first visit of President Mirziyoyev to Pakistan since assuming office in 2016.
The state visit of President Mirziyoyev would mark the historic commemoration of the 30th anniversary of the establishment of diplomatic relations between Pakistan and Uzbekistan. During the visit, the two leaders will review the entire gamut of bilateral relations including cooperation in political, trade and economic, connectivity, education, culture, security and defence domains. They will have wide-ranging exchange of views on major regional and international issues. A number of bilateral Agreements/MoUs will be signed.
The Prime Minister will hold one-on-one meeting with the President of Uzbekistan that would be followed by delegation-level talks and Joint Media Stakeout. The Prime Minister will also host a State Banquet in his honour. President Mirziyoyev will have separate meeting with the President of Pakistan.
The Trans-Afghan Railway Project, connecting Pakistan, Uzbekistan and Afghanistan, will be a key area of deliberations. There will also be fruitful interaction with leading businessmen of the two countries.
Pakistan and Uzbekistan are linked through common faith, shared history and cultural affinities. The two countries have been closely collaborating at regional and international fora, especially at the UN, OIC, ECO and SCO. The Pakistan-Uzbekistan relationship has witnessed an upward trajectory over the past few years. Prime Minister Imran Khan visited Uzbekistan in July 2021. The two leaders also met recently in Beijing on the sidelines of Winter Olympics Opening Ceremony on 5 February 2022.
Pakistan and Uzbekistan have many areas in which both countries can strengthen their cooperation. Energy, textile, machinery and tourism are a few to mention. Uzbekistan cotton industry is one of the best in the world. Many countries are using Uzbek machinery to increase their cotton production. Pakistan can surely benefit from Uzbek expertise in this particular filed. Religious tourism is yet another field where both countries can cooperate with each other. Uzbek and Pakistani religious sites have a lot to offer to tourists from both countries. It is expected that during the visit of the Uzbek President some MoUs shall be signed in this field as well.