Foreign envoys plea to Pakistan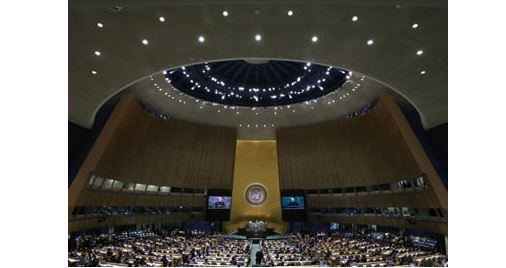 In a rare development, the ambassadors and high commissioners based in Islamabad have sent a letter to the Government of Pakistan asking it to condemn the Russian aggression against Ukraine. This is indeed a significant move and hardly has any precedent in the history of diplomatic relations. The letter was posted on the Twitter account of the European Union in Pakistan. While the Pakistan government is yet to respond to the letter, the move seeks to create a sort of bad blood between Pakistan and the European countries.
There is no denying the fact that Pakistan is taking too much time in giving its reaction. The situation on ground in Ukraine has gone from bad to worse with hundreds of people killed and thousands displaced so far. Even the Ukraine ambassador in Pakistan had politely conveyed to Pakistan in his two recent press briefings that Kiev was expecting a positive reaction from Pakistan. Even when Prime Minister Imran Khan visited Russian, Ukraine hoped he will take up the issue with the Russian President.
The EU countries statement urged Islamabad to condemn Russia's armed hostility against Ukraine in the ongoing special session of the UN General Assembly, which has been convened to vote for a resolution against Russia. In a joint letter written to Pakistan the envoys — who are stationed in Pakistan — recalled that a draft resolution was presented in the UNSC on Feb 25, which was vetoed by Russia and with three members — China, India and UAE — abstaining, while 11 voted in favour.
The ambassadors stressed that the international community must work in solidarity and support and uphold the rules-based international order "In these extreme times". They informed that the UN General Assembly will now meet in an "Emergency Special Session", where the UNGA is expected to vote for a resolution to stop Russia's aggression.
The letter was jointly signed by the ambassadors of Austria, Belgium, Bulgaria, Czech Republic, Denmark, France, Germany, Greece, Hungary, Italy, Portugal, Poland, Romania, Spain, Sweden, The Netherlands, Japan, Norway and Switzerland as well as the head of the Delegation of the European Union to Pakistan. Furthermore, the high commissioners of Canada, the United Kingdom and the Chargé d´Affaires of Australia to Pakistan are also signatories to the letter.
Pakistan need to respond to this letter sooner rather than later in order to clarify its position that it is not taking sides.