US greets PM Abbasi, says looking forward to work with him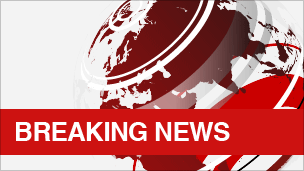 WASHINGTON, AUG 05 (DNA) – The United States has extended greetings to the newly elected Prime Minister, Shahid Khaqan Abbasi, and has said that it looks forward to working with him on areas of mutual cooperation.
"We have very strong people-to-people ties with Pakistan, and we'll look forward to working with him as well," US State Department spokeswoman Heather Nauert said while responding to a question at a briefing.
To a question on Afghanistan, the spokesperson stated that the administration's policy review was still underway and has not yet been finalized. "It is an important region of the world to the United States and many other places."
Asked to comment on news report about President Trump's alleged frustration over the situation in Afghanistan and that he raised the idea of firing US General Nicholson, who is in charge of US forces in Afghanistan, the spokesperson refused to comments saying it was an alleged report with anonymous leaked conversations.
"So I'm just not going to get into that. General Nicholson is a good man, he's certainly served his country well, and we care a lot about Afghanistan and what happens there, and that will continue to be a focus of ours," she added.
President Trump and his administration is still reviewing the future strategy in Afghanistan as US Generals have conceded that the situation is stalemated there.
Senator John McCain, a Republican and the chairman of the Senate Armed Services Committee is among those who has been airing impatience over President Trump's delay in announcing a clear strategy for war in Afghanistan.
"If the president fails to do this by the time the Senate takes up the defense authorization bill in September, I will offer an amendment to that legislation, which will provide such a strategy," he said in a statement, as quoted by a news report.
President Trump has already authorized his military leadership to decide on the troops surge in Afghanistan, but the Pentagon has held on to it, saying they were waiting for an undergoing policy review on Afghanistan to be announced first.
President Trump has shown his disappointment over a seemingly an intractable conflict and appears to be not satisfied with the options presented to him by the military base, a report by the online news magazine The Hill said.
The Pentagon has indicated its intention to send around 4,000 US soldiers to Afghanistan in addition to about roughly 8,400 troops already serving in the country torn by 17 years of war.