UAE to set free 572 Pakistani prisoners: Foreign Office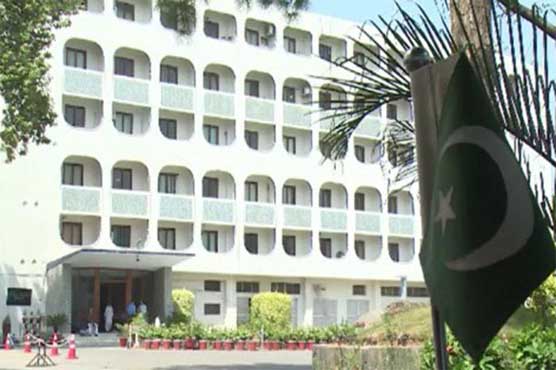 ISLAMABAD, MAY 16 (DNA) – The United Arab Emirates (UAE) has agreed to release as many as 572 Pakistani inmates languishing in the country's prisons, said the Foreign Office on Thursday.
Speaking at a weekly briefing, Spokesperson Dr Muhammad Faisal said Pakistan's mission in Dubai is in touch with the UAE government to speed up the process of their release and deportation.
He said 50 Pakistanis were deported from the United States (US) a day earlier through a chartered flight.
Dr Faisal said Foreign Minister Shah Mahmood Qureshi will pay a two-day visit to Bishkek, Kyrgyzstan from 21st of this month to participate in the SCO meeting of Council of Foreign Ministers. He said the meeting will provide Pakistan an opportunity to highlight its interest in the regional peace and stability.
He said Prime Minister Imran Khan is expected to participate in the SCO Heads of State Meeting being held on 13th and 14th of next month in Bishkek.
About return of Afghan refugees, the spokesperson said the pace of repatriation has slowed down due to various reasons, adding Pakistan is engaged with Afghanistan to ensure dignified and voluntary return of the refugees.
He expressed concern over the recent escalation of tensions between the US and Iran and asked both the countries to show restraint and resolve their issues through negotiations.
Dr Faisal said the recent developments in the Persian Gulf are disturbing, adding the US decision to deploy aircraft carrier and bombers have added to the tension and the existing precarious security situation in the Middle East.
The spokesperson warned that any miscalculated move can spark off a large scale conflict. = DNA