U.S. Embassy supports 14th Annual Police Youth Summer Camp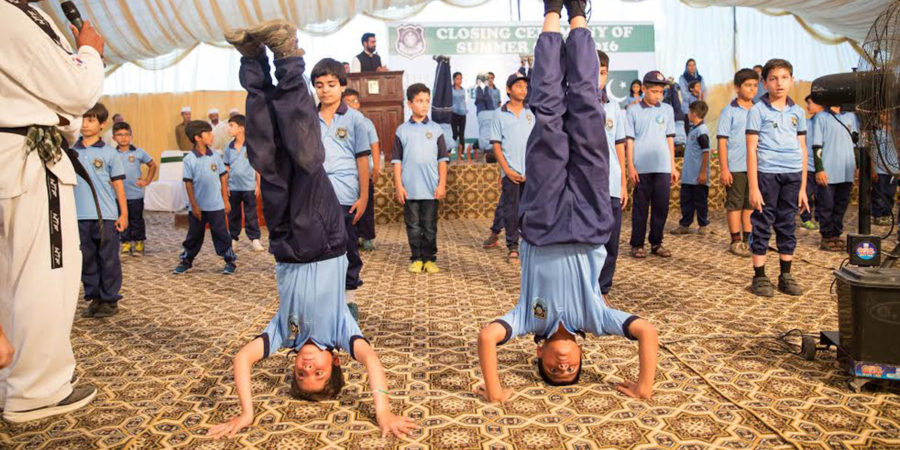 ISLAMABAD, 18 AUG, (DNA) – For the fourth year in a row, the Islamabad Capital Territory Police received both financial and personnel support from the U.S. Embassy, in support of the annual Youth Summer Camp, a world class community policing activity.
This year, 307 children between the ages of 6 and 14 years participated in the full slate of camp activities, including horseback riding, martial arts, swimming, obstacle courses, archery, self-defense, gymnastics and community service projects.
On August 14, Senior officers and officers of the Islamabad Capital Territory Police held closing ceremonies commemorating youth participation and police cooperation.
At the closing ceremony held at Police Lines, U.S. Embassy Islamabad International Criminal Investigative Training Assistance Program (ICITAP) Program Manager Shahzad Hameed, said "the U.S. Government's continued support for the Police Summer Camp is aimed at increasing youth participation for each successive camp while maintaining, for the six week camp duration, the incredible amount of positive police-youth interaction that currently exists."
Islamabad Inspector General of Police Tariq Masood Yasin and Senior Superintendent of Police Muhammad Bin Ashraf also spoke at the event and retired Inspector General of Police Syed Mohib Asad and Islamabad Superintendent of Police Sumera Azam attended the ceremony.
Situated in the U.S. Department of Justice's Criminal Division, ICITAP works in more than 30 countries to develop effective, professional, and transparent law enforcement capacity that protects human rights, combats corruption, and reduces the threat of transnational crime and terrorism, in support of U.S. foreign policy and national security objectives. =DNA
==================