Turkey coup attempt: Some 6,000 people detained, says minister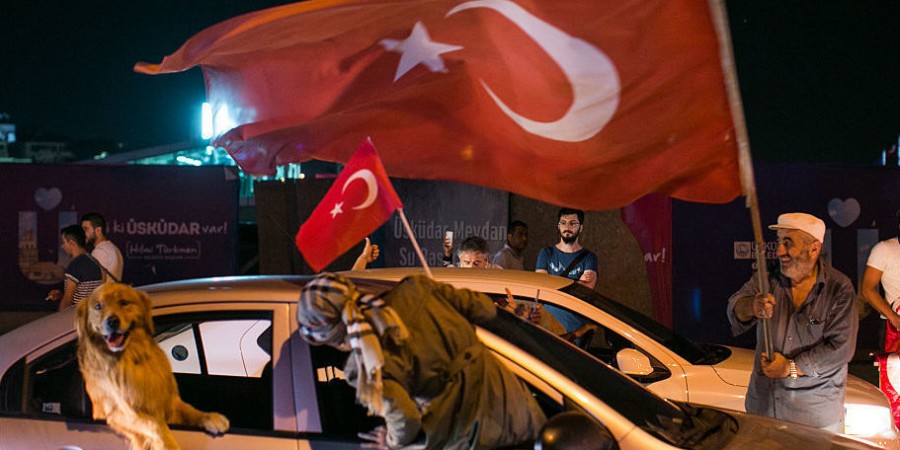 ANKARA, 17 JULY, (DNA) -Turkey has so far detained 6,000 people over Friday's failed coup, Justice Minister Bekir Bozdag has said.
"The clean-up operations are continuing," he told state media, adding that the number of arrests will rise further.
The sweep has included high-ranking soldiers and judges. More than 50 senior soldiers were detained in the western province of Denizli on Sunday.  At least 265 people were killed in clashes as the coup failed.
Turkish President Recep Tayyip Erdogan says parliament might consider a proposal to introduce the death penalty.
Mr Erdogan has accused a US-based Turkish cleric, Fethullah Gulen of being behind the plot, which Mr Gulen denies.
The attempted coup began on Friday night when a faction of the military took over key bridges in Istanbul and attacked parliament buildings in Ankara.
Thousands of people heeded Mr Erdogan's call to rise up against the coup-plotters, and by Saturday morning the rebel soldiers began to surrender their positions.
But a night of explosions, gunfire and clashes left 161 civilians and police dead, and more than 1,440 injured. The government said 104 'plotters' were killed.
At least 3,000 soldiers have been arrested and some 2,700 judges sacked since the coup came to an end.
Major General Ozhan Ozbakir, commander of the Denizli garrison and the 11th Commando Bridgade, was among the senior military figures arrested on Sunday, Turkey's state-run media reports.
Other top-ranking arrests include Gen Erdal Ozturk, commander of the Third Army; Gen Adem Huduti, commander of the Second Army; and Akin Ozturk, the former Chief of Air Staff.
Turkey has also requested the extradition from Greece of eight military officers who flew there in a Turkish military helicopter to claim political asylum as the coup began to unravel.
One of Turkey's most senior judges, Alparslan Altan, was taken into custody on Saturday. Some 44 judges and prosecutors were detained overnight in the central city of Konya and 92 in the south-eastern city of Gazientep.
Mr Erdogan said that those behind the plot would pay a heavy price, calling the coup a "gift from God… because this will be a reason to cleanse our army". He called on the US to extradite Mr Gulen.
US Secretary of State John Kerry said Turkey should "present us with any legitimate evidence that withstands scrutiny. And the United States will accept that and look at it and make judgements about it appropriately".
Mr Gulen has denied any involvement in the coup and said "as someone who suffered under multiple military coups during the past five decades, it is especially insulting to be accused of having any link to such an attempt".
The 75-year-old has been in self-imposed exile in Pennsylvania for the past 15 years, and said: "I don't even known who my followers [in Turkey] are."
Turkey's Labour Minister Suleyman Soylu suggested on Saturday that the US had been behind the coup – an allegations that received a strong rebuke from Mr Kerry.
"Public insinuations or claims about any role by the US in the failed coup attempt are utterly false and harmful to our bilateral relations," he reportedly told his Turkish counterpart by phone.
US President Barack Obama has joined other world leaders in calling for all parties in Turkey to "act within the rule of law". =DNA
============