TOSHAKHANA CASE – Imran heads back to Lahore after 'formalities' outside judicial complex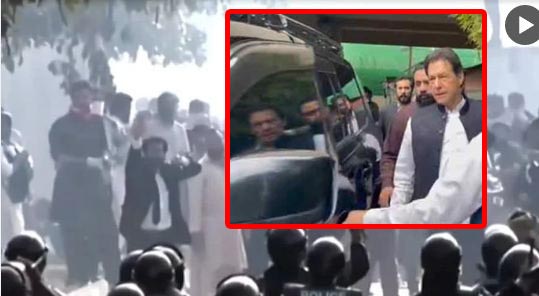 ISLAMABAD, MAR 18: Pakistan Tehreek-e-Insaf chief Imran Khan began his journey back home in Lahore after staying outside the judicial complex in the capital city for some time for appearing in a court in the Toshakhana case.
PTI's Vice Chairman Shah Mahmood Qureshi claimed that the whole process of attendance was completed and Imran Khan was allowed to return after his attendance.
Earlier, after the PTI chief reached Islamabad on Saturday to appear before Additional District and Sessions Judge Zafar Iqbal, he was allowed to leave the premises after marking his attendance in his car outside the judicial complex. The court noted that the judiciary wanted peace and not conflict while sending attendance papers at the gate to mark the attendance of Imran Khan.
In an audio released to the media, the PTI chief can be heard saying he had been waiting to enter the court for 15 minutes but he was not allowed in.