President Alvi's interview to CMG aired in prime-time transmission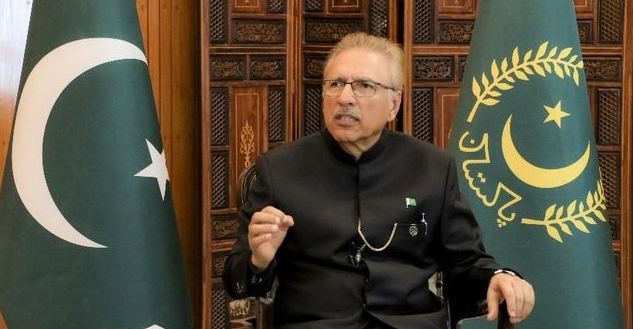 BEIJING, Mar 18 (DNA): President Dr. Arif Avli's exclusive interview
with China Media Group (CMG) has gained immense popularity in prime-time
transmission at various platforms.
The president, in the recently held interview, expressed views on
Pakistan-China bilateral relations, the construction of China-Pakistan
Economic Corridor (CPEC), governance and leadership of China.
Different channels of China Media Group aired President Alvi's interview
in their prime-time transmission and selected the most liked TV programs
that are very popular among Chinese viewers.
Two of the top programs in this regard include Leaders Talk, in which
the world's top leaders are invited to share their views on various
global and regional issues for the Chinese audience.
Similarly, Dr. Arif Alvi's interview was also broadcast on China Media
Group's program XinWenLianBo which is the most popular program presented
by China Media Group. The popularity of this program can be gauged from
the fact that it is viewed more than seven billion times a month.
The interview of the President of Pakistan has been accorded significant
coverage on TV channels as well as on the social media platforms of the
China Media Group and Chinese internet users have reacted very
enthusiastically.
The members of Pakistani community in China also expressed happiness
over the excellent coverage of President Alvi's interview in the
prime-time broadcast of China Media Group.