Three committees of SIFC constituted; COAS to be part of Apex Committee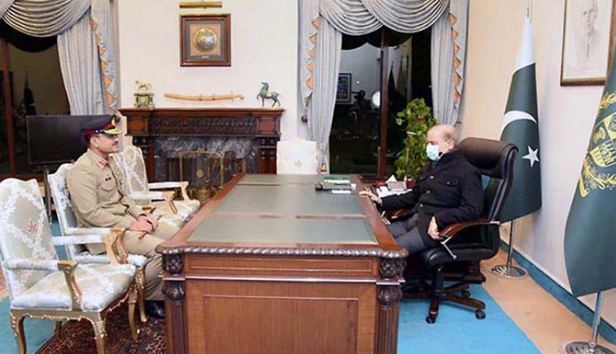 ISLAMABAD, Jun 21 (DNA): The federal government constituted three
special committees to get good output from the newly formed Special
Investment Facilitation Council (SIFC) and Chief of Army Staff (COAS)
General Asim Munir will be a key member of one of these committees.
The government formed three committees of the SIFC including the Apex
Committee, Executive Committee and Implementation Committee.
Apex Committee: Prime Minister Shehbaz Sharif and Pak Army Chief General
Asim Munir will also be a part of the Apex Committee. Federal Ministers
will also be included in the Apex Committee and its meeting will be held
on a monthly basis.
Implementation Committee: An implementation committee of the council has
also been formed which will meet every week. The implementation
committee will be led by Special Assistant to Prime Minister.
Executive Committee: The Executive Committee of SIFC has also been
formed. Minister for Planning will lead the committee and the ministers
of defence, petroleum, and IT will be part of it. Provincial Chief
Secretaries, Secretary Board of Investment, and Secretaries of
Provincial Ministries will also be part of the Executive Committee. The
government has formed the SIFC for facilitation of the foreign
investment in the IT, petroleum, agriculture, energy and defence sectors
in the country.
PM Shehbaz Sharif has said with the help of the Special Investment
Facilitation Council (SIFC), the immediate task was to increase the
Foreign Direct Investment (FDI) in the country up to $5 billion.
In a post uploaded on Twitter Wednesday, Shehbaz Sharif said he had
fervently advocated a unified approach to steer the country out of the
economic challenges on a path to sustainable growth. "Employing a
whole-of-the-the-government approach, the coalition government has
decided to set up a Special Investment Facilitation Council (SIFC) with
a mandate to frame economic policies that ensure policy predictability,
continuity and effective implementation to revive the economy", he
added.
He said by virtue of its composition, the SIFC will serve as a top
decision-making forum to push through fundamental reforms in the
structure of the economy. To begin with, he said the forum will focus on
leveraging key sectors such as IT, agriculture, energy, minerals and
mining, and defence production. "Attracting investment from friendly
countries remains one of the key goals of the SIFC," he added.
Shehbaz Sharif said the need for a representative forum like the SIFC
has long been felt, given the scale of the economic challenges caused by
internal and external factors.