Teachers' body concerned over interference of HEC in universities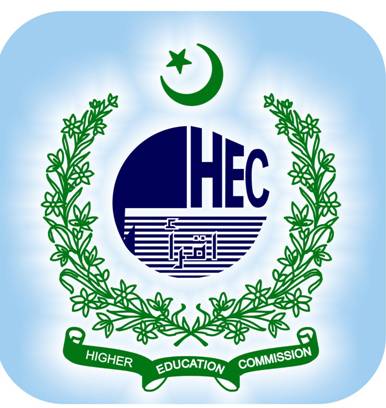 ISLAMABAD, APR 24 (DNA) -The Islamabad Chapter of the Federation of all Pakistan Universities Academic Staff Association (FAPUASA) has expressed concern over the growing interference of HEC in universities.The elected representatives of Academic Staff Associations of International Islamic University Islamabad (IIUI), Allama Iqbal Open University (AIOU) and Quaid-i-Azam University have unanimously passed a resolution to jointly counter all future attempts of the HEC to undermine the autonomy of the universities.
It is stated that the decisions of the statutory bodies of the Universities such as Selection Board, Academic Council, and Syndicate cannot be overturned by HEC as per rules and regulations.
They were of the view that the HEC has its role as facilitator not at all a regulator or law-making body or an administrator controlling all the activities of the universities. Under the HEC Act it is a recommendatory body and therefore cannot dictate or overrule decisions of the statutory and law-making bodies of the universities.
FAPUASA condemned the tactics of HEC under a self-invented condition of so-called "Endorsement" of appointments made by statutory bodies of the universities which has no roots even implied in any version of Tenure TraceStatutes (TTS).
They demanded that such illegal practice should be stopped immediately.This illegal practice of HEC is being used to victimize some faculty members on the one hand to unduly award their favorites on the other.
FAPUASA representatives reviewed all the issues faced by the faculty including irregularities by HEC officials in distributing Travel Grants, making unjustified cuts after approval of Research Projects, changing status of HEC Approved Research Journals time to time and especially tackling issue of publications on case to case basis, keeping fate of TTS faculty hanging for years on the illegal practice of so-called "Endorsement" after their appointment by lawful authorities and statutory bodies.
The Universities decided to convene meetings of their respective forums of the Academic staff associations to get approval of future course of action and also decided to extend their coordination and cooperation with faculty of more than dozen universities/degree awarding institutions located in twin cities of Islamabad and Rawalpindi.
They decided to meet regularly every month and hold emergent meetings as per need to discuss and undertake joint actions to protect their legitimate rights and take all-out measures to counter any action against undermining autonomy of the universities in Pakistan.
President ASA of QAU invited all university representatives to QAU for next meeting on 5th may 2016, 3 days after the General Body meeting of ASA of QAU and was happily accepted by all university bodies. This meeting would be followed by a formal press conference in Islamabad press club.
It was unanimously agreed that FAPUASA of Islamabad capital territory (ICT) would offer HEC to resolve the long standing issues of the faculty of the universities of the ICT through a meeting between FAPUASA Islamabad chapter and HEC chairman next week. This would allow the rules, regulations, logic and reason to prevail otherwise the faculty of ICT knows how to protect their public awarded autonomy.
The ASA's of the IIUI and AIOU expressed its complete solidarity with the QAU on the incident that took place in the University Syndicate meeting where Dr. Waheed Iqbal Chaudhary, an elected representative was barred to participatein the proceedings by the Chairman HEC.
This reflects the poor standings of HEC to face the arguments of elected representatives. The participants of the meetingtook serious notice of ongoing press reports appearing in the section of print media regarding HEC's intrusions into the QAU autonomy and allegedly circulating unauthorised and fabricated Press Releases about the proceedings of the QAU Syndicate; Minutes of which are not yet even drafted. =DNA
=====================