India revokes passport of liquor baron over 1 billion U.S. dollars loan default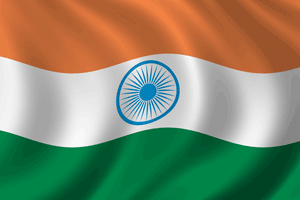 NEW DELHI, April 24 (DNA): India on Sunday revoked the passport of liquor baron Vijay Mallya who fled to Britain last month over loan default of 1 billion U.S. dollars to banks."After having considered replies by @TheVijayMallya, MEA revokes his passport under S.10(3)(c) & (h) of Passports Act," Indian Ministry of External Affairs (MEA) spokesperson Vikas Swarup tweeted.
Revokation of passport implies that the 60-year-old businessman's stay in Britain is illegal, but he can appeal against the decision before the High Court and finally the Supreme Court.
However, sources said that the Indian government is seeking legal opinion to get Mallya deported to India from Britain, though it may not be that easy as he can also move courts in that country.
The government has already said that it would ensure that the businessman is brought home "to face justice" after the country's Enforcement Directorate sought his custody.
Mallya had taken a loan of 1 billion U.S. dollars from a consortium of banks in 2009 for its now-defunct Kingfisher Airlines, despite allegedly knowing it was having financial problems.
The Enforcement Directorate has accused him of siphoning off money from Kingfisher Airlines and diverting the same to buy property abroad. However, he has denied the allegations.
Mallya inherited United Breweries Group (UBG), a liquor company, from his father at the age of 28 and within a few years made it into one of the world's largest spirit makers. DNA
============================