Taliban capture 4 more districts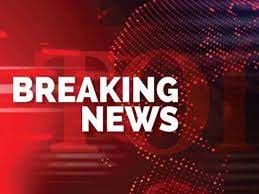 News Desk
KABUL: Afghan Taliban fighters have captured four more districts from government forces in the past 24 hours amid an escalation in fighting across the country.
It comes after the US began withdrawing its remaining troops from the war-torn state more than a month ago, officials. The Do Aab district in eastern Nuristan, one of the 34 provinces of Afghanistan, was seized by the Taliban overnight, while Shinkai in southern Zabul, Deh Yak in adjacent Ghazni and Gizab in neighboring Daikundi province were overtaken on Friday.
"The security forces were under Taliban siege for a month in Do Aab. There were more than 300 of them who handed over their weapons to the Taliban and withdrew from their areas as part of a deal," Ismail Aikan, a lawmaker from Nuristan province, told Arab News.
He added that the Taliban were "now advancing" toward the Noragam region and Do Aab, a strategic district linking Nuristan with the Panjshir province — long seen as an invincible and rugged region that troops belonging to the former Soviet Union and Taliban previously failed to capture.
A lawmaker from Zabul province in southern Afghanistan lamented the loss of the area to the Taliban, who "captured it without any resistance" after overrunning a key army base in Shahjoy, another district of Zabul.
"The troops abandoned their region. The Taliban have stepped up pressure on the government," Hamidullah Tokhi told Arab News.
"There have been complaints about shortage of troops, lack of equipment and frustration among forces who are forced to leave the areas and just rescue their lives," he added. However, the government said that forces had "made a tactical retreat from Do Aab district."