Students of Gujarat University facing transport problems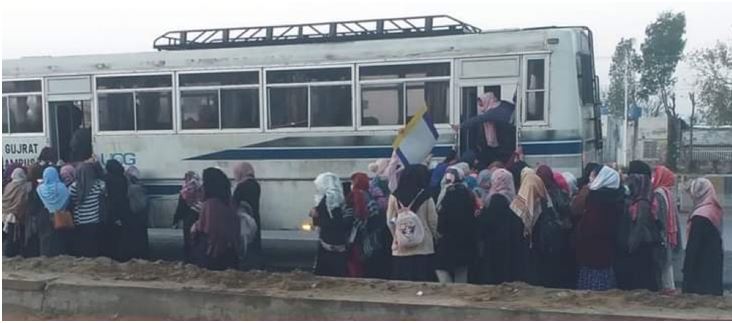 Lack of buses for University students is loss of education. Transportation is not available despite paying fees from University of Gujrat 
Anwar Chauhan
KHARIAN (DNA) Transportation could not be provided to those university students going from Kharian, Galyana, Dinga, Kotla, Arb Ali Khan to study at the University of Gujarat. Lack of transport is a major concern for male and female students, and lack of transportation is detrimental to education. According to the details, the University of Gujarat yesterday charged heavy fees for the transportation from students, but due to the shortage of buses and not completing the required number, there is a severe educational loss, especially for female students, there is an urgent need for two buses. Due to the delay, the parents of the students are facing various fears and mental anguish. 
Public and social circles have demanded immediate notice from the university of Gujrat administration and higher authorities.
Due to lack of buses, especially female students are facing difficulty in reaching University of Gujarat.