State will deal sternly with mob lynching incidents: PM Imran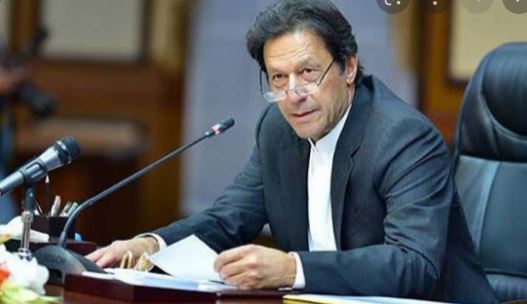 ISLAMABAD, FEB 13 (DNA) — Prime Minister Imran Khan has vowed that the state would deal with the incidents of mob lynching with an iron hand as it will not allow any individual or group of people to take law in their own hands.
The Prime Minister took to his twitter handle on Sunday and severely condemned another gruesome incident of lynching in Mian Channu in which a mob got hold of a middle-aged man and stoned him to death yesterday on the charge of alleged desecration of Holy Quran.
PM Imran Khan tweeted: "No individual or a group of people will be allowed to take law in their own hands. Government will severely crush incidents of mob incidents. From Punjab IG Police, I have summoned a report regarding action against those police officials who have failed to perform their duties (to stop the incident).
Pakistan has not yet come out of the horrors of mob lynching of a Sri Lankan manager who was killed and burnt by Sialkot factory workers on Dec 3 last year on the blasphemy charge that another incident of the same nature occurred yesterday.
Federal Information Minister Fawad Chaudhry also condemned the incident in a tweet posted on Sunday. He said: "Many times I have pointed out about the extremist material in the education system. Incidents like Sialkot and Mian Channu are outcome of decades old educational system. It is also a problem of enforcement of law and decadence of society, too. If we fail to reform three places i.e. school, police and pulpit, then a greater tragedy is going to hit us."
A case was registered on the complaint of SHO Talamba police station Munawwar Gujjar in which 33 suspects were nominated and altogether 300 people were booked on Sunday. Clauses of murder and terrorism were included in the case. Police have arrested 62 suspects and initial report of the incident was presented to Punjab Chief Minister Usman Buzdar.
The unfortunate man who was killed by a mob in village Talamba 17 Morr, Mian Channu on charge of desecration of Holy Quran has been identified as Mushtaq. He belonged to Chak 12 of Khanewal. The district police officer's PRO informed that police had made some arrests and they were also trying to arrest other suspects. =DNA