Spanish companies to Pakistan for explore joint ventures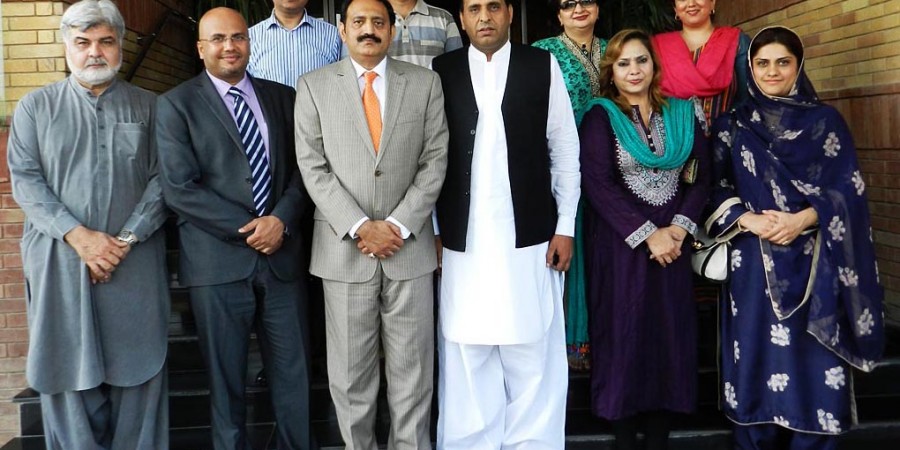 ISLAMABAD, 19 MAY, (DNA) – The economy of Pakistan is on a sustainable growth trajectory and many Spanish companies are interested to explore Pakistan for joint ventures and direct investment in various sectors, observed Suprio Bose, Managing Director of ACCIO Barcelona's Regional Office in Asia while addressing business community at Islamabad Chamber of Commerce and Industry (ICCI).
ACCIO Barcelona is an organization representing industry, trade, investment related companies of Catalonia region.
He said a delegation of leading Spanish companies would visit Pakistan in September this year and he was on a prospection visit to Pakistan in order to identify the scope and areas of mutual collaboration in the economy of Pakistan.
He said the delegation would represent pharmaceutical, biotechnology, engineering, automobile, energy including renewable energy, textile, leather, dairy & agro, sports goods, IT & Telecom and FMCG.
He said the Spanish companies have the latest technology and expertise in various fields, especially energy and water management and they wanted collaborate with Pakistani counterparts as they see lot of business potential in Pakistan.
He said in view of the immense prospects of Spanish investments, enhancement of trade and forging of joint venture between Pakistan and Spain would be beneficial for both countries.
He said Pakistani companies should also visit Spain to learn the know-how of latest technologies and expertise of Spanish counterparts for improving their business systems and processes.
Speaking at the occasion, MuzzamilHussainSabri, President, Islamabad Chamber of Commerce and Industry (ICCI) briefed Mr. Suprio Bose, Managing Director, ACCIO Regional Office in Asia about investment potential in various sectors of Pakistan's economy.
He said energy was major issue of Pakistan that was taking a toll on business and industry.
He urged that Spanish investors have good expertise in exploiting solar, wind and other renewable energy sources and they should set up renewable energy power plants in Pakistan that will greatly help our country in overcoming energy shortage.
He said there was huge scope of investment in infrastructure development, automobile, agriculture and other sectors of Pakistan's economy and the best way for Spanish investors to get foothold in Pakistan was to look for joint ventures in areas of interest.
He assured that ICCI would extend maximum cooperation to upcoming delegation of Spanish companies to identify areas of mutual collaboration. =DNA
===========