PM's initiative for access to justice at door steps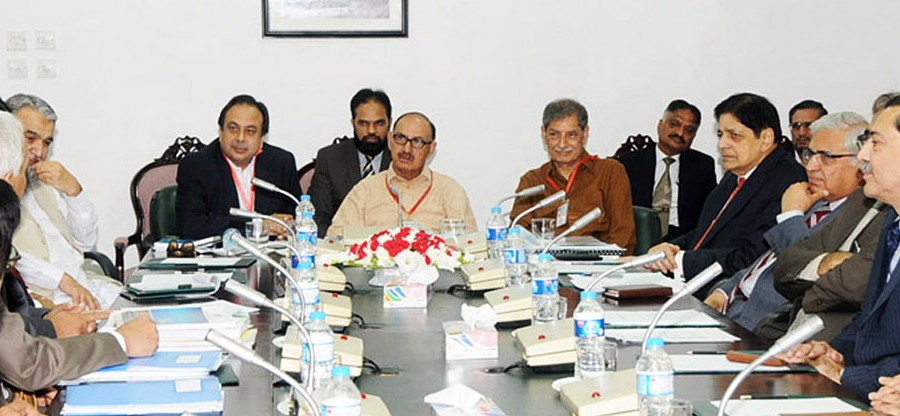 ISLAMABAD, 19 MAY, (DNA) – PML-N Government, under the leadership of Prime Minister Nawaz Sharif, considers it an obligatory responsibility to safeguard the rights of masses through all possible means and to deliver justice at the door steps of the complainant. Federal departments should be at their toe to redress the grievances of masses particularly to protect the rights of vulnerable segments including women and children.
This was said by the Special Assistant to the Prime minister, Mr Ashtar Ausaf Ali, during the briefing of Federal Ombudsman Mr. Salman Faruqui about the performance of Federal Ombudsman Agency.
Briefing was attended by Special Assistant to the Prime minister (SAPM), Mr Ashtar Ausaf Ali, SAPM Mr. Irfan Siddique, and SAPM Mr. Khawaja Zaheer.
The vision of the Prime Minister, expressed in the PMLN manifesto, was reemphasized on the officials of the Ombudsman's Office and they were encouraged to redress the grievances of common men by holding grievance hearings at district level.
It was emphasized that advertisement in regional languages be placed to spread the awareness of the availability of redressal mechanism.
It was further directed to make use of Civil Procedure Code for making grievance commissioners for children and overseas more effective. They were also asked to establish a helpline.
Ashtar Ausaf Ali appreciated the performance of Federal Ombudsman Agency when Mr. Salman Faruqui briefed about the steps during PMLN government to speed up complaint resolution process through which the issue of backlog of about 78,000 complaints has been completely resolved.
He further informed that through speedy complaint resolution process, which made it compulsory to dispose of complaints within 60 days, about 1.5 lakh complaints have been redressed so far including complaints pertaining to Pensioners, Children, Overseas Pakistanis and Civic Agencies like CDA.
Mr. Ashtar Ausaf Ali supported the plan of Federal Ombudsman Agency to extend its network so that people from far flung areas may have an easy access to not only the Federal but also tax and Provincial Ombudsmen. Plan for holding joint sessions at district level will be in place within the next two weeks. =DNA
==============