Some Russians flee from Putin's war call-up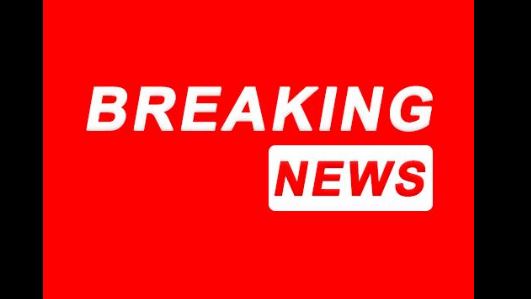 Some Russians flee
from Putin's war call-up
U.N. chief says talk of nuclear conflict 'unacceptable'
News Desk
KYIV: Dmitri flew to Armenia with just one small bag, leaving behind his wife and children, adding to the thousands fleeing Russia to avoid serving in the war against Ukraine.
"I don't want to go to the war," he told AFP. "I don't want to die in this senseless war. This is a fratricidal war."
Russian President Vladimir Putin's decision this week to mobilise several hundred thousand reservists has spurred a fresh exodus over the country's borders.
"The situation in Russia would make anyone want to leave," said another new arrival, 44-year-old Sergei, who arrived with his teenage son.
Looking lost and exhausted in an Armenian airport, he confirmed that they had fled "because of the mobilisation", but refused to give his full name.
"We choose not to wait to be called up," said his 17-year-old son Nikolai. "I am not panicking, but I feel this uncertainty," he added.
It was a sentiment shared by other Russians arriving off the same flight to Yerevan.
"It's wrong to go to war in the 21st century — to put it mildly," Alexei, 39, told AFP.
He was not sure if he would ever be able return to Russia, he added. "It all depends on the situation."
Military-aged men made up the majority of those arriving off the latest flight from Moscow. Many were reluctant to speak.
Yerevan has become a major destination for Russians fleeing since war began on February 24.
Since then, Armenia says at least 40,000 Russians have arrived in the small Caucasus country, once a part of the Soviet Union.
Nearly 50,000 Russians have fled to neighbouring Georgia, national statistics from June showed.
The Kremlin on Thursday dismissed as "fake" reports that Russians eligible for mobilisation were rushing for the exit.
"A great deal of false information has emerged about this," said spokesman Dmitry Peskov.
But flights out of Russia were nearly fully booked for the week ahead to cities in the nearby former Soviet countries of Armenia, Azerbaijan, Georgia, Kazakhstan, Kyrgyzstan and Tajikistan.
Meanwhile,, – U.N. Secretary-General Antonio Guterres told a Security Council meeting on Ukraine on Thursday that talk of a nuclear conflict is "totally unacceptable" and any annexation of a state's territory by another state through the threat or use of force is a violation of the U.N. Charter and international law.
Vladimir Putin has announced a partial mobilisation in Russia in a significant escalation that places the country's people and economy on a wartime footing.
The president also threatened nuclear retaliation, saying that Russia had "lots of weapons to reply" to what he called western threats on Russian territory and added that he was not bluffing.
In a highly anticipated televised address, Putin said that Russia's first mobilisation since the second world war was a direct response to the dangers posed by the west, which "wants to destroy our country", and claimed the west had tried to "turn Ukraine's people into cannon fodder".
"Military service will apply only to citizens who are currently in the reserve, especially those who have served in the armed forces, have certain military professions and relevant experience," he said.